Torshi-Tareh or Torshe Tare is a flavorful Gilani cuisine with amazing taste! It's a traditional food from the Northern part of Iran, especially Rasht. This delicious dish has found its way into dinner tables of almost all Iranians and is highly recommended to vegans.
Ingredients
1 large bunch of mixed vegetable-finely chopped; including Chives (or Tareh), Parsley, Coriander, Mint, Spinach and Eryngium caucasicum Trautv (which is known as Chochaq too);
2 tablespoons rice
4 garlic cloves
3 eggs
1 tablespoon wheat flour
½ cup bitter orange juice
Salt, black pepper & turmeric
Torshi-Tareh Recipe
To make Torshi Tareh, as a healthy and complete meal, you need to:
1. Saute smashed fresh garlic with salt and turmeric.
2. Crack 2 eggs in the same pot, scramble and mix them with smashed garlic, salt and turmeric.
3. In a separate pot, cook the rice with 1 cup of water with salt. Simmer for 15 to 18 minutes, rest the rice off the heat for 10 minutes and then fluff.
4. Add well-chopped vegetable to the rice with 1 cup of water and let it simmer for 10 minutes.
5. When the color of the vegetable changes to dark green, add bitter-orange juice, salt and black pepper.
6. After a few minutes, add the eggs and garlic mix to the stew.
7. Top this dish with one sunny-side-up egg and it is ready to be served.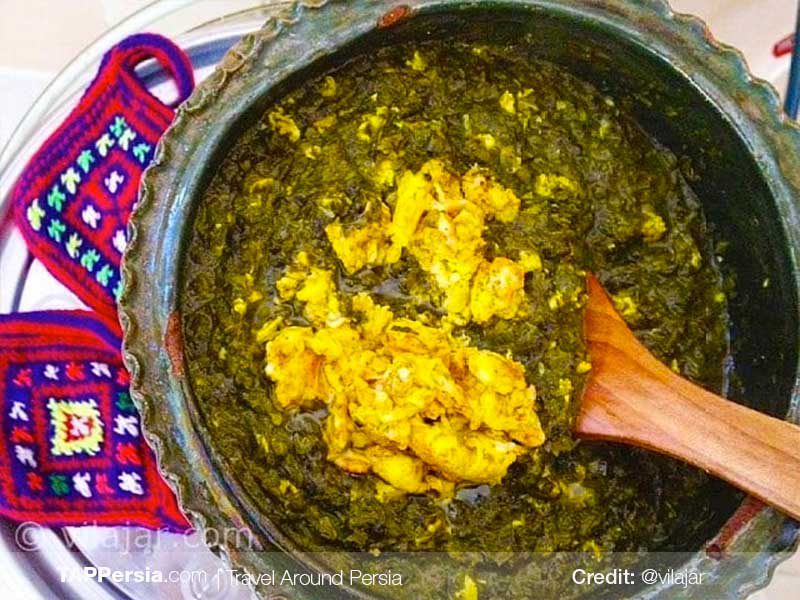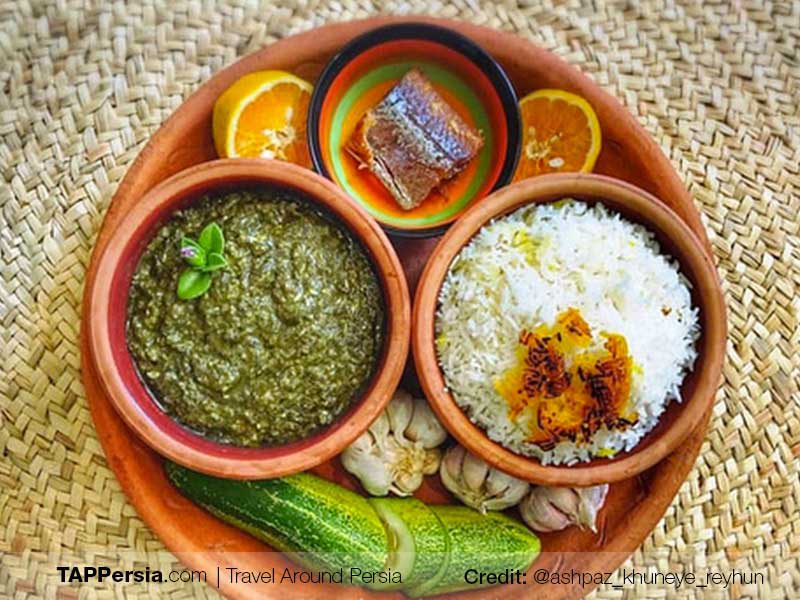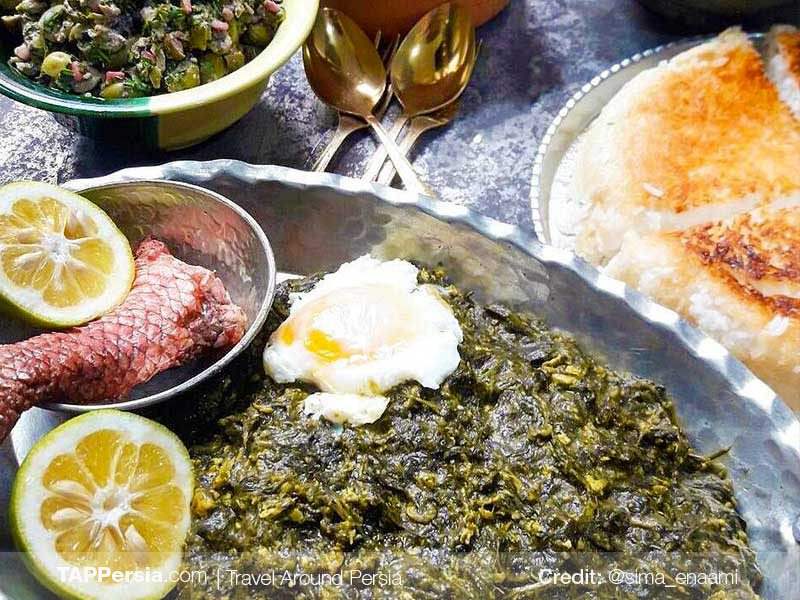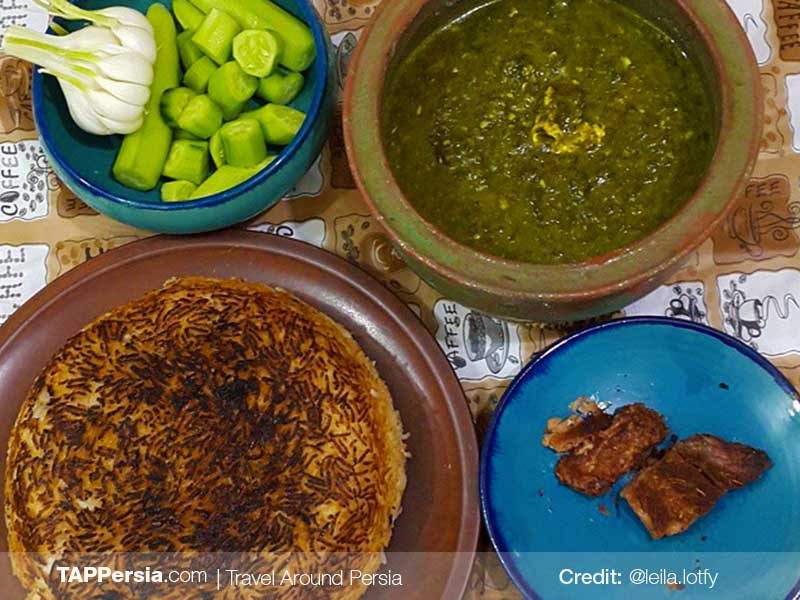 Tips for cooking a perfect Torshe Tareh!
-Torshi Tareh is usually served with rice, bread or alongside smoked fish.
-If you can't find local vegetables, such as Tareh (leeks) and Chochaq, you can use spinach instead.
-This dish is not supposed to be watery. That's the reason behind adding rice to it.
-Adding wheat flour to the dish is optional. You can use rice, instead.
-In case you couldn't find bitter orange juice, use verjuice or lemon juice. The amount of sourness of this meal depends on your taste and you can make it less or more.
-If you like, add some greengages to this stew.
-Raw materials for this Persian sour herbs stew may vary in different parts of Gilan province, based on taste and amenities; but it would still be called Torshe Tare stew.
When it comes to variety, Gilan with more than 170 local food and flavors, is the number one in Iran! Cooking style in this province is renowned internationally. Morgh-e Torosh, Anar Bij, Baqala Qatoq, Mirza Ghasemi and Zeytoon Parvardeh are other traditional and tasty dishes that are well-known as the brands of this Northern Province.Hope you cook these delicious Persian dishes one by one and enjoy the exquisite taste of Iranian cuisine!
---
Recommended Tours