Museums? History? Culture? Plus fun? Are you a fan? So here we go. Gilan Rural Heritage Museum IS a museum But most probably not like what you've seen before. This museum is 2,600 sq. km wide, and it is also an open-air one. Gilan Rural Heritage Museum for sure is one of its kind and the first eco-museum in Iran, and the biggest in the Middle East. It lies among the forests of the north, Gilan province. They launched the museum in 2005. But the seed of the idea was planted just a while after the tragedy of the Rudbar earthquake in 1990.
Inside The Gilan Rural Heritage Museum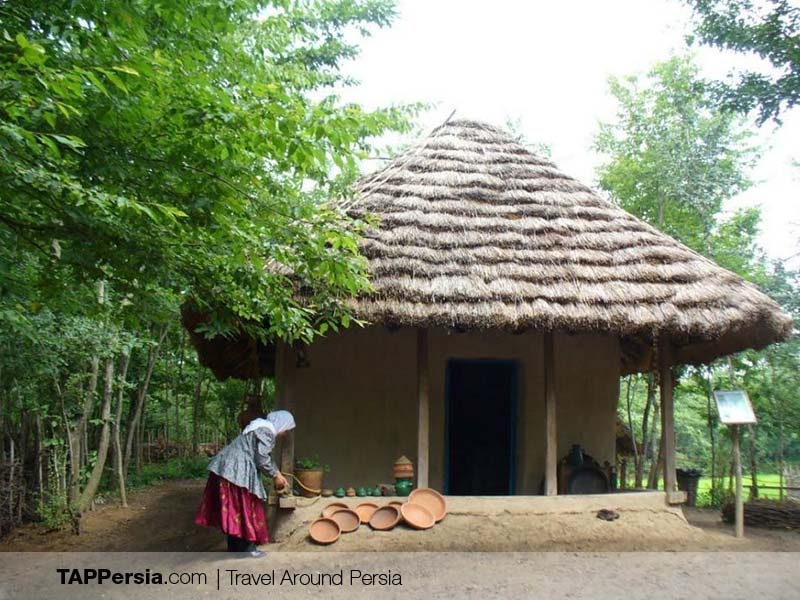 The museum is a 2,600 sq. km area of Saravan Forest, in the heart of nature, near Rasht, the capital city of Gilan Province. The environment is so nice and peaceful. The traditional cottages in the area are all reassembled. To go into detail, these cottages are from 9 different villages in Gilan. They are carefully disassembled, transferred to the museum, and reassembled again. Each of them represents a different architectural and cultural area of Gilan. The Rural Heritage Museum has 9 sections, each representing a village. So far seven full villages have been reconstructed in the museum.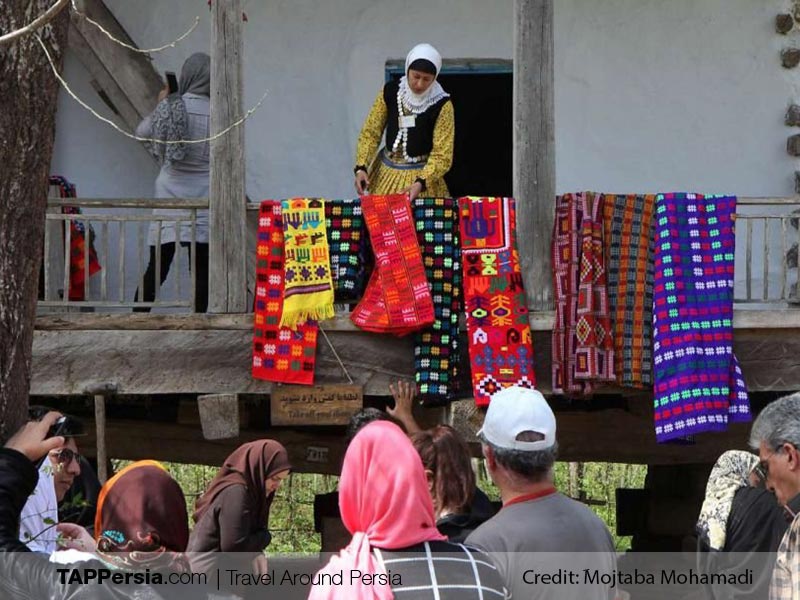 The eco-museum is not only about the traditional houses but it also represents the way local people lived in the past. You can see men and women with beautiful traditional clothing doing the routines of past Gilak people. This way you can learn about their lifestyle and the stuff they used to live with.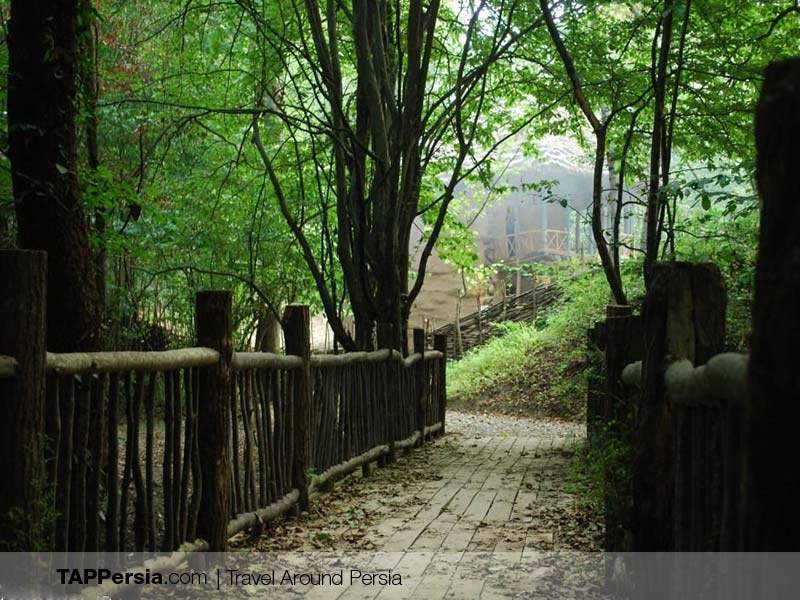 To make the experience more realistic and exciting for the tourists they have even reconstructed rice farms and tea farms where they grow rice and process tea in traditional ways, every year. They even grow livestock (cows and sheep) and poultry (hens and chicks). There are also gardens of mulberry and sour-orange. Moreover, you will notice schools, mosques, and teahouses.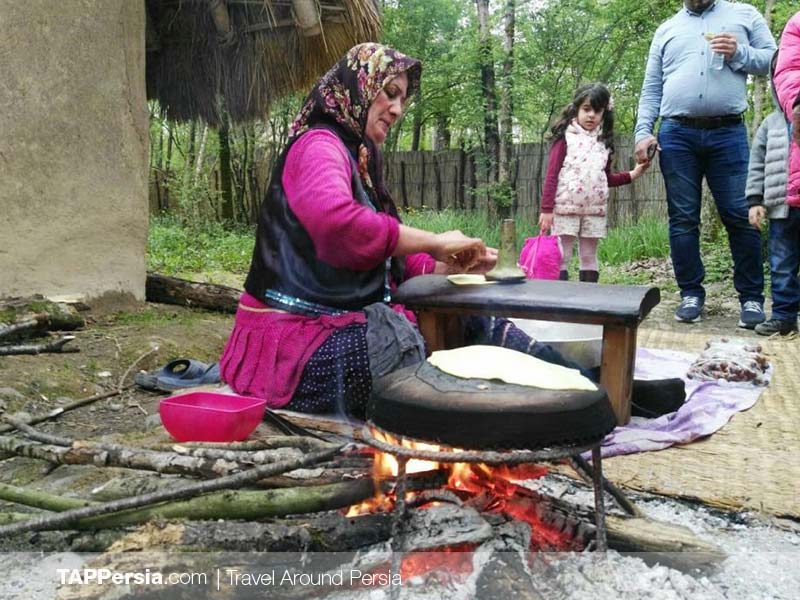 Yummy Museum
I couldn't not bring up the subject any longer, because I know how important it is. Just so you know Rasht designated as a UNESCO's Creative City of Gastronomy which defines what you can be expecting!! The moment you step into the Rural Heritage Museum the flavors will not leave your side. Women in their colorful traditional outfits baking their traditional bread which you should make sure not to lose, are really eye-catching. Give the different breads a try especially with local cheese and nuts plus the handmade tea.
Other than that you will find delicious traditional sweets and bakeries. If you are looking for a meal you can taste the original super yummy Gilaki dishes like Baghala-ghatogh, Torsh-e Tare, Sour Kebab, and so on.
Just before you get in make sure you have cash on you. Because, in there, you won't be able to control yourself not to grab that delicious stuff, and they don't accept credit cards. It takes a couple of hours to visit the whole BEAUTY and learn about the culture.
History of Gilan Rural Heritage Museum
After the Rudbar earthquake on June 21, 1990, which left a lot of people dead and many traditional architectures ruined, Dr. Mahmud Taleghani was the one in charge of the economic, social, and cultural effects of the earthquake study. Not long after, he came up with the idea of building the museum. After more than a decade, in 2005, he successfully opened the place. And it was under the support of UNESCO that he chose Saravan Forest as the location.
Location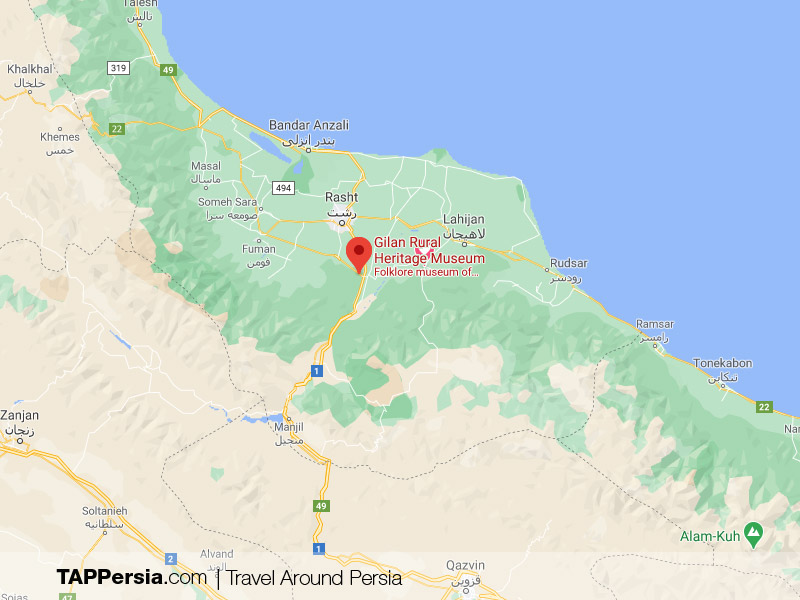 The Rural Heritage Museum is located in Gilan, 18 kilometers away from Rasht on Khalije-e Fars highway. In case you tend to visit other Rasht attractions, close to the museum, you can visit Saravan Forest Park and Saqalaksar Lake that each worth spending a whole day wandering around, siping their peace and glory.
The Final Words About The Museum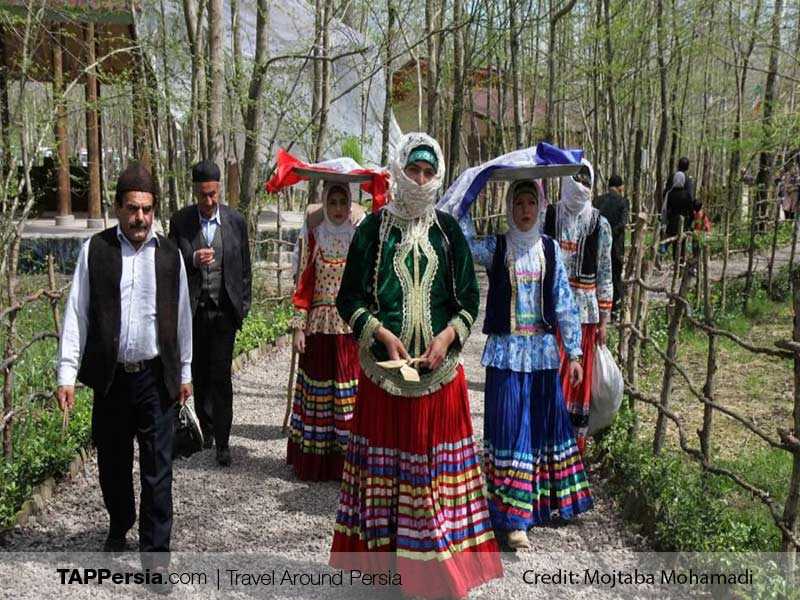 Guides in traditional clothing will lead you and explain the details to you. Another interesting thing is the local traditional handicrafts they make there and you can buy them first hand. And also you can try out the beautiful traditional outfits and take memorable photos.
On holidays and more crowded days, they play old games like Gilaki wrestling, Lafand-Bazi, etc. in Gilan Museum. And time to time they hold old traditional parties and ceremonies not only for the tourists to enjoy but to keep the traditions alive.
---
Recommended Tours