In the Northwestern part of Qeshm Island, Chahkooh Canyon (Mountain of Wells) is located 15km away from Tabl Village. The Chahkooh Canyon is known as The Great Canyon of The Middle-East and is inscribed as a UNESCO Global Geopark site. This Geosite is an exceptional example of erosion through rainstorm water.
Since the floor of the canyon is the place where rainwater flows in, the locals have digged wells in it to make use of the water. Therefore, the name 'Chahkooh' which literally means "mount well" has accordingly been chosen for it.This mysterious valley is a one of a kind phenomenon formed by sea waves, wind and rain. The passway of this Canyon starts out wide but becomes more narrow as you walk in, representing a creative artist's demonstration.
Chahkooh is the result of erosion from rainwater on sedimentary stone. Heavy rainstorms (that are also rare) quickly flush water through geological structures. Erosion however has been a secondary factor in forming this beautiful valley. It has primarily been affected by the Salt Dome and related anticline (a ridge or fold of stratified rock). While under pressure, these arch-like structures may break in areas that are weaker, forming grooves on the walls. Chahkooh has been initially formed by these geological phenomena, and secondarily been washed away by erosion. Vertical to the main valley axis, there is a second valley, which has also been formed through tectonic pressures. It actually makes two canyons plumbed on each other vertically.
The rounded edges and sharp corners create a harmony which cannot be found anywhere else. Wells of fresh water and cool wind make this canyon a relaxing place, especially at night where you can camp and enjoy gazing the stars all night. To get to the canyon, you'll have to hike in a not so special route, but when you get there the striking natural beauty will be the reward of your long hike.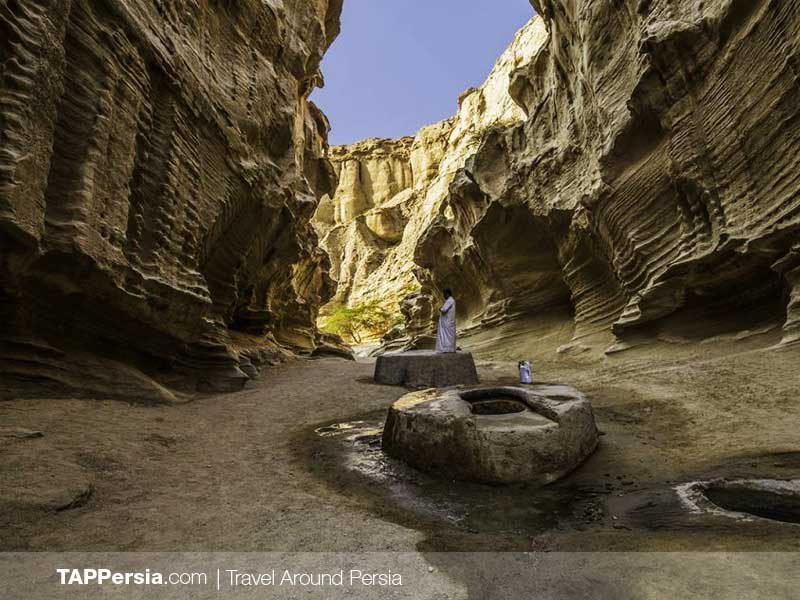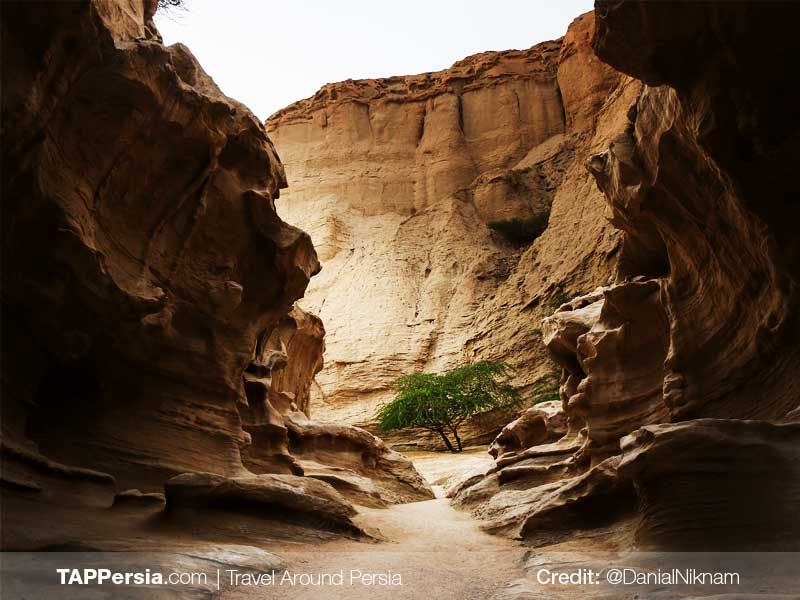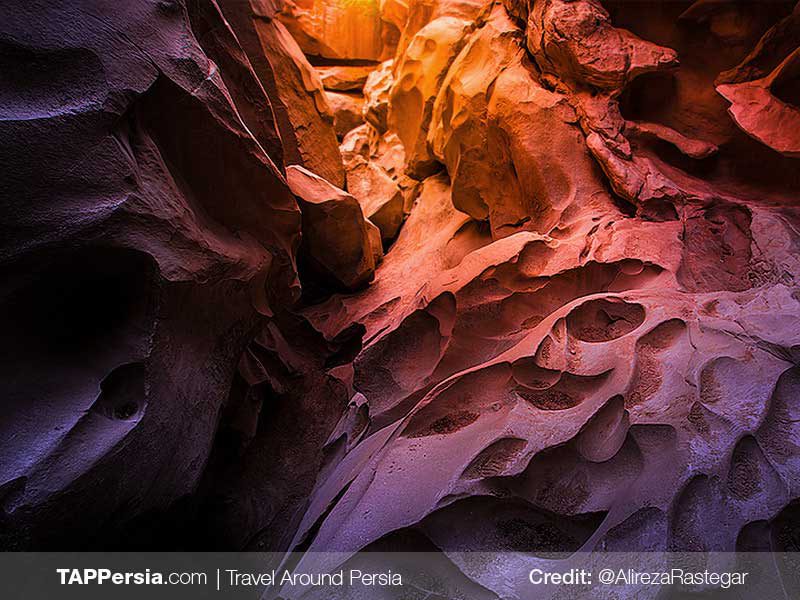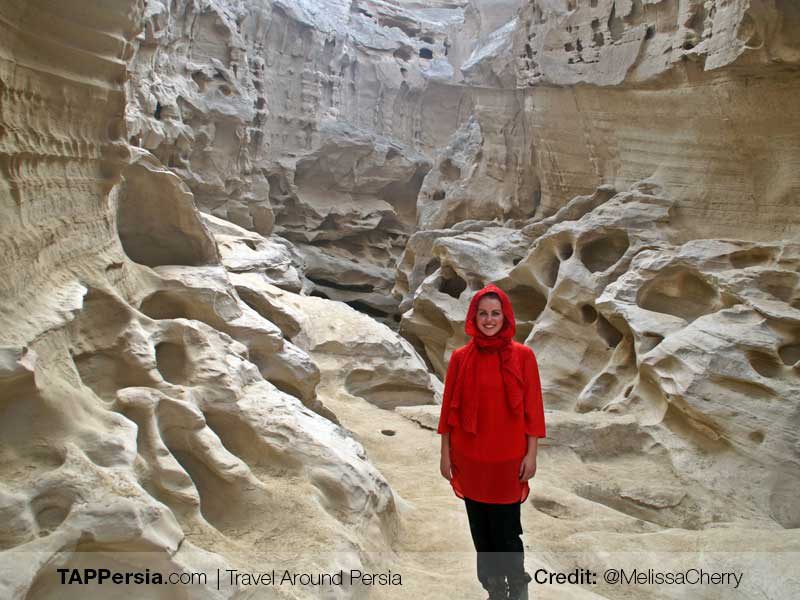 ---
Recommended Tours