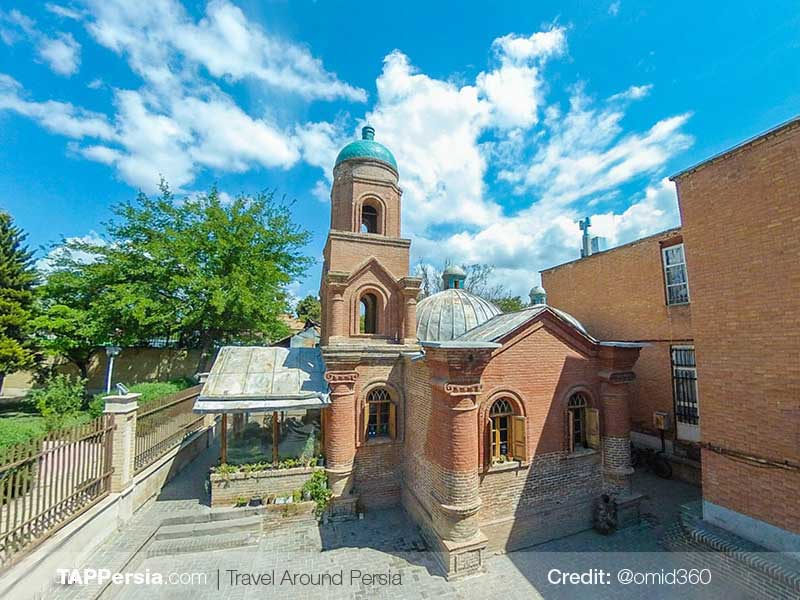 The Cantor Church (also known as The Russian Church), is a Russian Orthodox church which was built in 1905 for the Russian engineers who were hired for road constructions in Qazvin. The church is relatively small in size, but what makes it stand out is its unique architecture and a three-story bellhouse which is roughly 11 meters high.
The church has a small yard with two graves in it. One of the graves belongs to a Russian war pilot whose plane went down during the First World War near Qazvin, and the other one is the resting place of a Russian engineer who was working as a road construction engineer at the time.
Since there are not Russian Orthodox inhabitants living in Qazvin, the church is not active anymore and has been preserved as a monument. Unlike most churches, the interior of the Cantor Church, has no specific decorations. One reason for that is because the church had to be built in a short amount of time. There is also a souvenir shop inside the main building selling mostly local handicrafts. This attraction may not be as famous as some other sights in Qazvin, but if you have time, the Cantor Church is unlike any other tourist attraction in Qazvin and is definitely worth visiting.
---
Recommended Tours