As an ancient tradition, public bathhouses have been an important part of every city in Persia and there are numerous public bathhouses in cities and villages of Iran. As the technology advanced, most public bathhouses were abandoned. As a result, most of these hammams have turned in to ruins.
There are a few remaining hammams throughout the country and the Qajar Bathhouse in Qazvin is among the well preserved ones. Originally built in 1637 and during the Safavid Dynasty, this bathhouse was initially called "The Shahi Hammam" (the hammam that belongs to the king). The bathhouse was later renovated during the Qajar Dynasty.
Qajar Bathhouse, which is the oldest recognized bathhouse in Qazvin, was transformed into the Anthropology Museum of Qazvin after the Islamic Revolution and currently showcases different sections about ethnic groups, professions, and beliefs of inhabitants of Qazvin. The paintings on the walls and ceiling of the hammam gives it a rejoiceful atmosphere.
The hammam is divided into two sectors for men and women. It also has three main sections: Sarbineh, Miāndar, and Garmkhāneh. Sarbineh is the changing room of every hammam and it also used to be a place where people could sit down and talk. Miāndar is the connecting corridor between Sarbineh and Garmkhāneh and its main purpose is to create a balance for the body to get prepared when the person is going to hammam or is about to leave it. The last part of the hammam would be the Garmkhāneh, which is the actual bathing place with tunnels and heating systems to provide hot water all day long.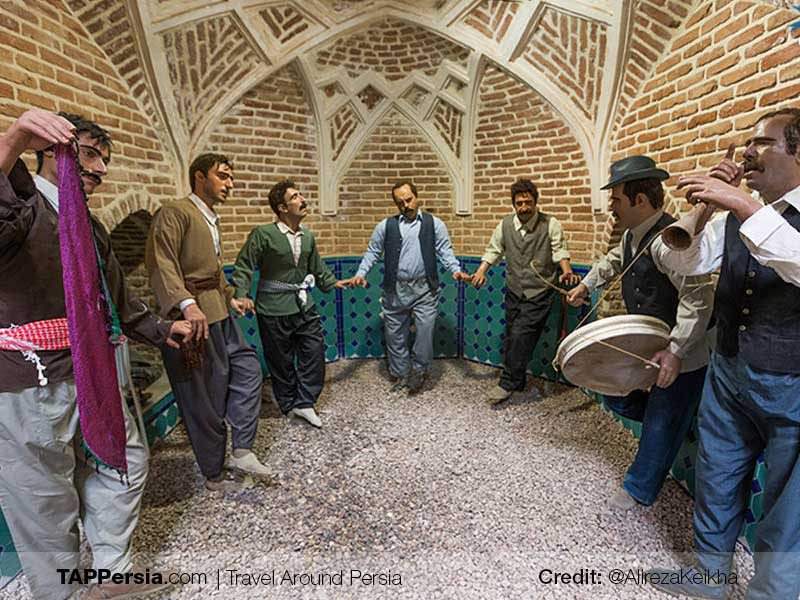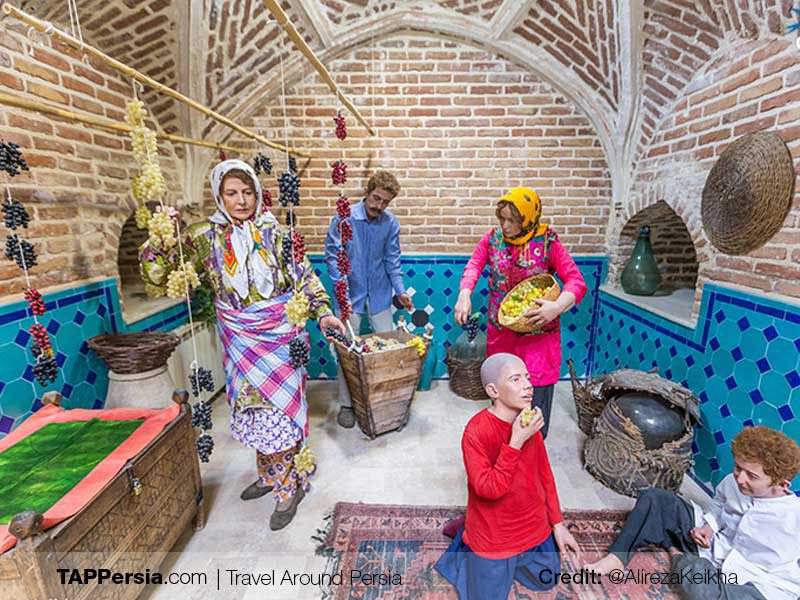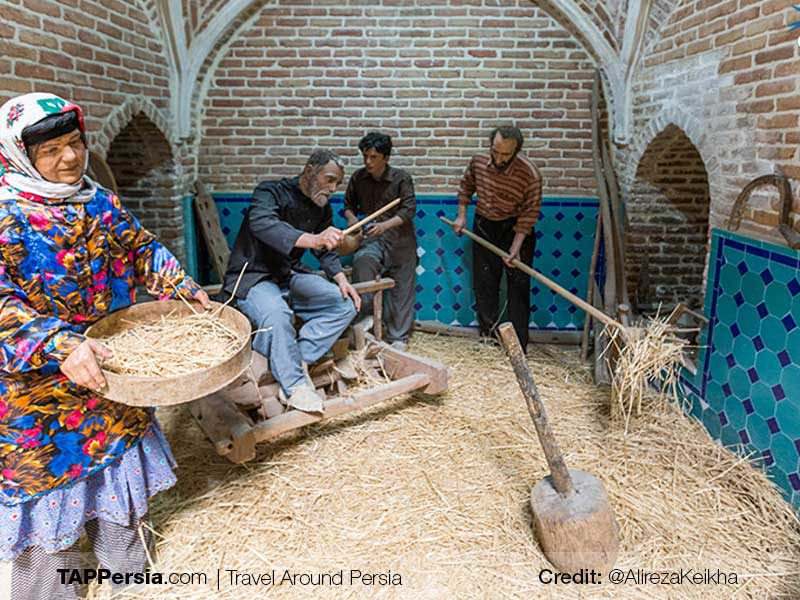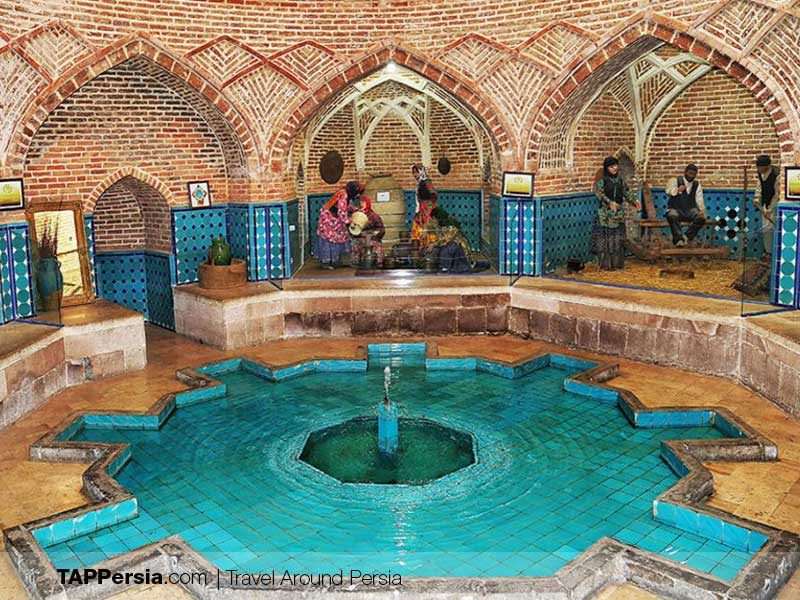 ---
Recommended Tours