Iran is the perfect destination for every person, from the young backpackers who are crazy about nature to elders fascinated by architecture and history, you can all enjoy Iran. The first step to planning the perfect trip to Iran is to apply for an Iran visa. There are various types of visas that are fully explained below. Check them out and see which type works for you the best and apply for your visa to visit Iran as soon as possible.
Tourist Visa – Most Common Type, Eligible to All
The most famous kind of visa all around the world is a tourist visa. You all know it and it works best for you if you are traveling to Iran for pleasure. All foreign citizens can apply for a tourist visa in order to visit the exquisite country of Iran.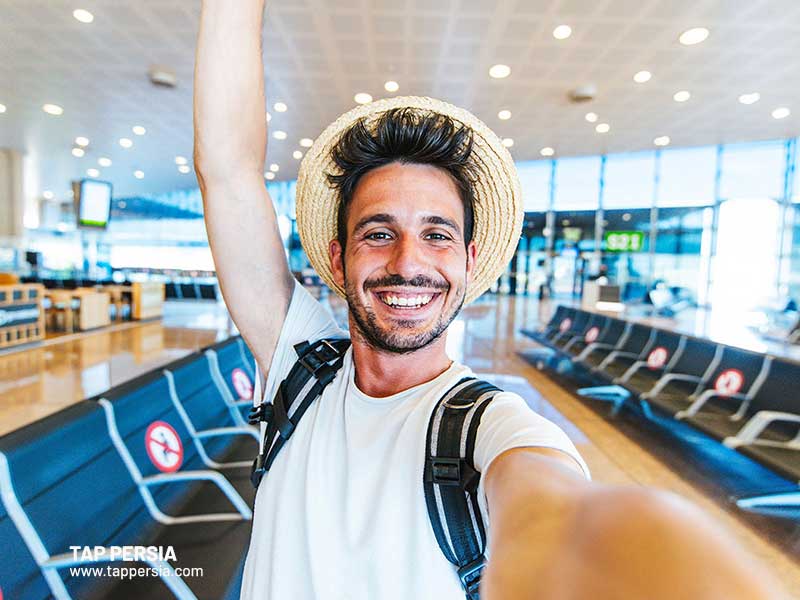 You can apply for this type of visa through the E-Visa website to apply for your own visa. However, this is not really recommended. It is best to travel to Iran through a travel agency. They will not only help you to get your visa in just a few days, but they also do everything they can to make sure that your trip just goes perfectly.
Iran Pilgrimage Visa – Muslims Privilege to Visit the Holy Sites
All the foreign Muslims all around the world who are willing to visit the religious holy sites are applicable for this type of visa. There are lots of holy places in Iran that lure Muslims from all over the planet earth to pray. Some of these famous religious sites include the Holy Shrine of Imam Reza in Mashhad and Hazrat-e Masumeh Holy Shrine, located in Qom, close to the capital Tehran.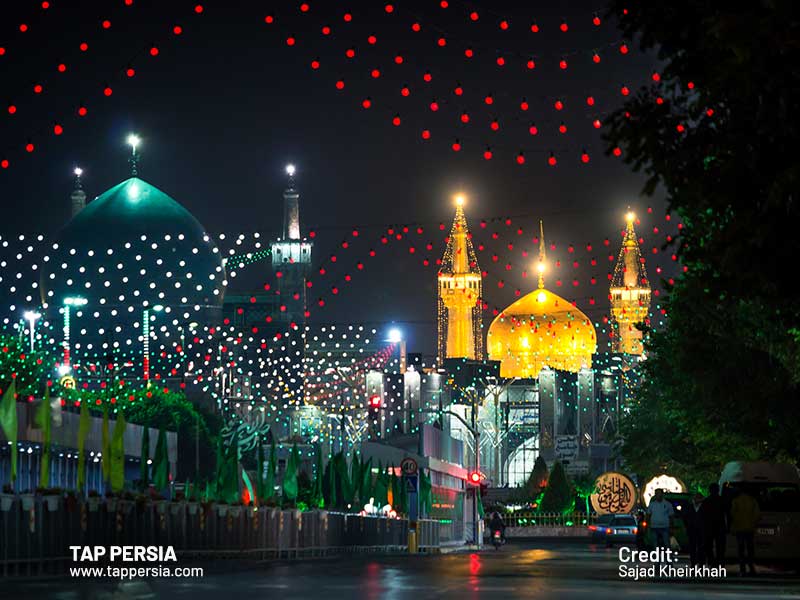 Entry Visa – Entering Iran with an Invitation
This type of Iran visa is applicable for those foreign citizens who have an invitation letter from family, ministries, governmental organizations, or private and public sectors for the purpose of work, or visiting family and friends.
Travelers who apply through "entry visa" must have one of the following careers in order to be eligible to enter Iran:
Educational and cultural faculty members and researchers
Transporters
Officials, politicians, artists, athletes, and specialists
Merchants and experts
Relatives of the foreign citizens residing in Iran
If you stand on this list you need to know the documents that you will definitely need in order to apply for this type of visa to visit Iran. These documents include the valid invitation, your visa application, and a possible interview at the consulate.
Medical Iran Visa – Visiting Iran for Medical Treatments
This special type of Iran visa is for those foreign citizens who are traveling to Iran for medical purposes. These travelers must have an approval letter from one of the authorized medical centers and also the reason for their Iran medical visa application such as surgery.
Media Visa
All members of the media including radio workers, press reporters, cameramen or photographers, cinema and television directors, actors, and producers who are traveling to Iran as a part of their job can apply for this kind of visa. If you are one of the members of the cast and crew keep in mind that you must have a permission letter from the Media & Public Diplomacy Center when applying for an Iran press visa.
Education Visa – Visit Iran while Seeking Higher Education
All foreign students, professors, scholars, and researchers are eligible to apply for this type of visa. What is worth mentioning is that you must have the Certificate of Eligibility for Nonimmigrant Student Status from the science ministry, education ministry, or an accredited academic institution when you want to apply for your Iran student visa.
Temporary Working Visa
Skilled workers, doctors, engineers, and generally all specialists in different fields can apply for this visa. As the name suggests these travelers are traveling for temporary work and to share their skills with Iranians. It is worth mentioning that they must attach the labor certificate from a sponsor employer in Iran, approved by the labor ministry to get their Iran visa.
Transit – Just Passing Through Iran
This kind of visa allows foreign citizens to pass through Iran with no purpose of staying. Merchants and transporters are mostly the people who apply for this type of visa. It's so unfortunate that they don't have the chance to visit what is in the heart of Iran. But if you are a traveler exploring different countries by car and just want to pass through Iran, you should think twice. Iran is worth a long stay in each city from north to south.
Investing in Iran – Eligible for Iran Visa
Businessmen, merchants, and of course investors can get an Iran visa with their approved letter from the Organization for Investment Economic and Technical Assistance of Iran.
Marital Visa – Iranian Families Visitation
There are many families all around the world with different nationalities. If your wife or husband is an Iranian citizen, this is the visa you can apply for. This also works for the children of such families.
Visa on Arrival
As the name indicates, you can apply for a visa on arrival when you enter Iran at the airport. However, this type of visa is not really recommended. It is better to apply for your visa before entering Iran in case you got rejected. When you are planning for your trip to Iran contact one of the many travel agencies, a reliable one, and make sure you are all set for one of the best trips of your life.
What May Cause Iran E-visa Rejection?
There may be some reasons that your visa gets rejected, especially when you are applying through the E-visa website yourself. Some of the reasons that may cause the rejection message are explained below. Keep on reading to prevent an Iran visa rejection.
Being an Israeli Citizen
All the citizens of Israel are not allowed to visit Iran under any circumstances. It is notable that if you are not from Israel but you have traveled there before coming to Iran, make sure that it passes at least 6 months from your trip to Israel. And after this amount of time, you can come to Iran without any problems. Consider that if you apply for a visa immediately after your travel to Israel, it is highly possible to get rejected.
Citizens of the U.K, U.S, and Canada Have Special Circumstances
The UK, US, and Canadian citizens (Iran tours visa us uk  canadian)have to go through a different path. You have to apply through a travel agency and you must book an Iran tour package and also a tour guide must be with you everywhere. The tour guide will accompany you during your trip. So, make sure to check with a travel agency if you are a citizen of these three countries to plan your travel to Iran without any problems and make amazing memories for life.
Make Sure that Your Job Don't Result in a Visa Rejection
For preventing the entry of spies into Iran, journalists, press photographers, and government workers are banned from entering Iran. In addition, police officers and athletes may also get a rejection message. Media workers are also not allowed to travel to Iran without a media visa. Applying as an individual may cause you a visa rejection.
The reason for your travel to Iran must be mentioned in your Iran visa application form. For example, if you are an athlete you should apply for a sports visa. You can read different types of visas at the beginning of the article. Read and see which works best for you. Furthermore, if your tourist visa got rejected, wait for one day and then again apply through a travel agency.
Keep in mind that you must reserve a hotel in advance. So mention the name of the hotel you have booked in your application form.
Traveling to Iran Without Visa – What More Do You Want!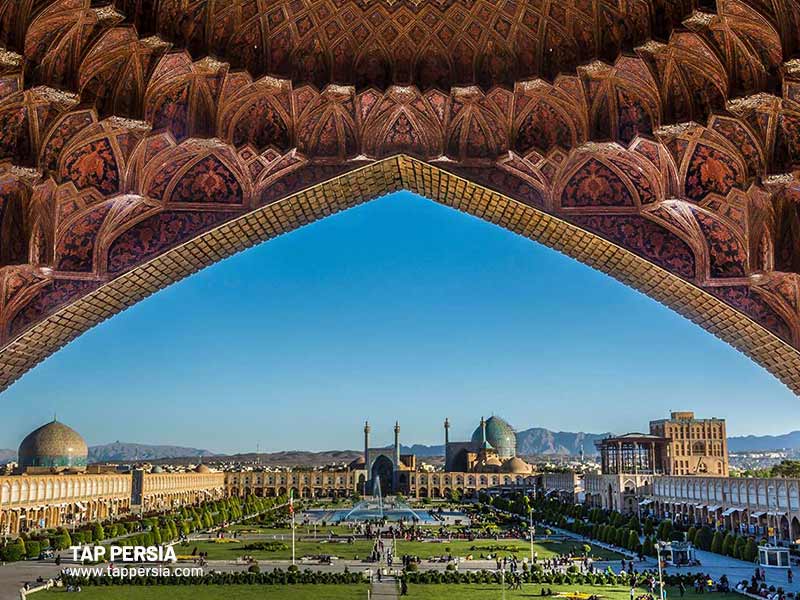 If you are a citizen from the listed countries below, you can visit Iran without a visa. Just book your ticket, plan your itinerary, and get ready for one of the best trips of your life. The countries which can travel to Iran without a visa are listed below with the maximum number of days they are allowed to stay. If you are willing to stay more than the mentioned time, you must apply for an Iran visa.
Turkey 3 months
China 21 days (+11 days)
Egypt 20 days
Macau 21 days
Malaysia 15 days
Azerbaijan 30 days (+11 days)
Oman 30 days (+12 days)
Armenia 90 days within 180 days of each visit
Georgia 45 days
Lebanon 30 days
Bolivia 30 days
Venezuela 15 days
Hong Kong 21 days
Syria 90 days within 180 days of each visit
How to Know You are Applying for the Right Type of Iran Visa?
The best and safest way to apply for a visa to visit Iran to make sure that everything is fine is by applying through a tourist agency. There are numerous travel agencies in Iran such as          TAP Persia to make sure that you get the opportunity to visit Iran, the land of wonders. Choose the one you want to experience your travel with to make sure you can visit Iran without any problems.