Cafe Nardoon, located in Shah Aboul-ghasem neighbourhood of Yazd, is a cute, cosy place to hang out. The name literally translates to "pomegranate seeds" in Persian.
The Cafe is designed quite creatively. Their use of Termeh and Jajim on top of the wooden tables and couches is chic and harmonic. In order to make the place more interactive, its creative owners came up with a wonderful idea. There is a wall full of bells and metal objects provided in the area. Feel free to use them to create a piece of art, make various sounds and tones using the large collection of metal objects or even entertain your bored children.
Nardoon's various Dolmeh dishes are my personal favorite. Dolmeh, quite simply, is anything that is stuffed with ground meat, yellow split peas, rice and vegetables. The stuffing is usually placed inside a large bell pepper or tomato, or wrapped in grape leaves.
Their Dal-Adas, which is a porridge composed primarily of orange split-lentils, is soft and delicious. You can also try their famous Cucumber and Sekanjabin Sharbat (made out of honey and vinegar) to drink.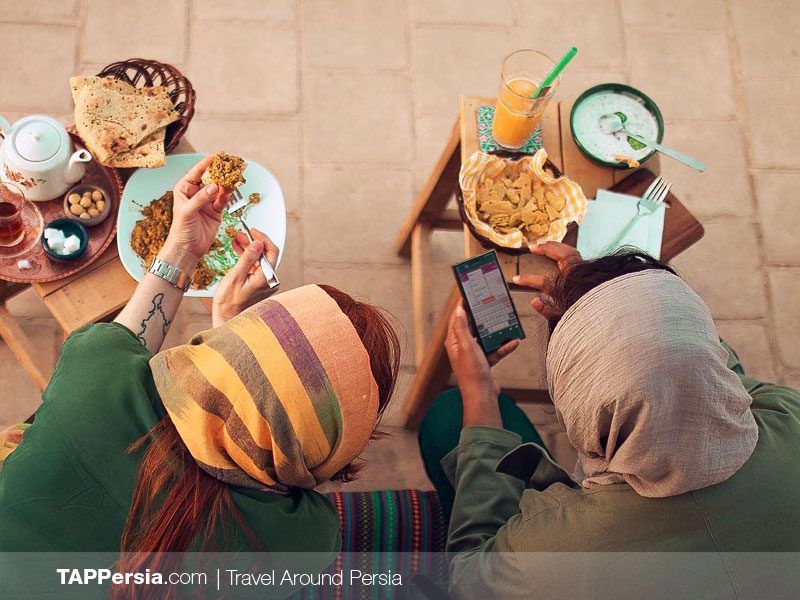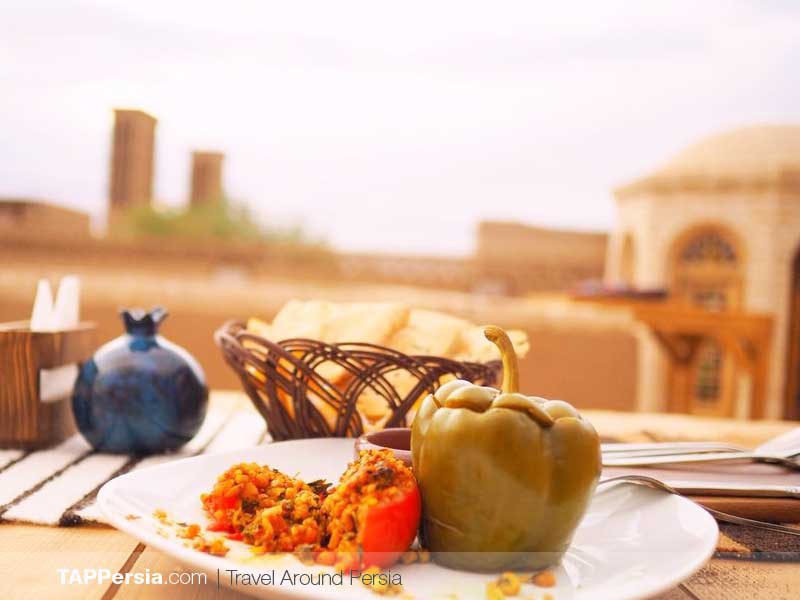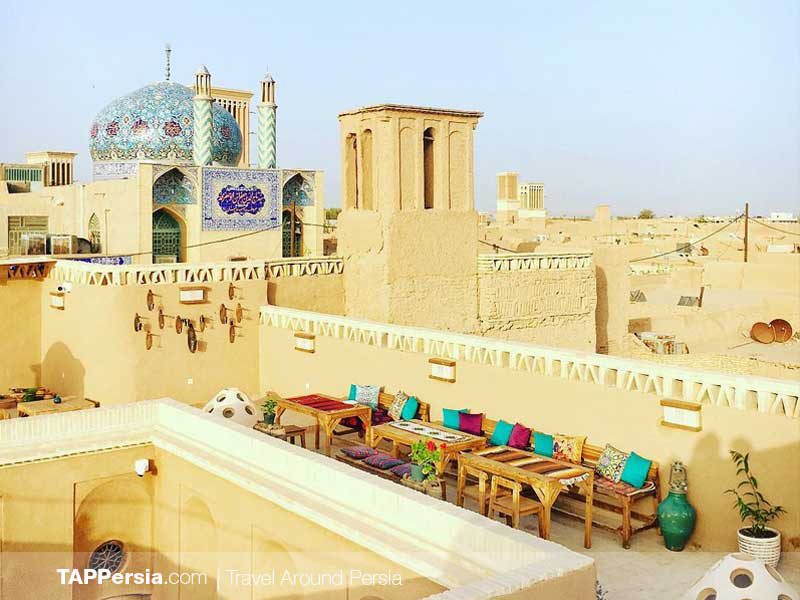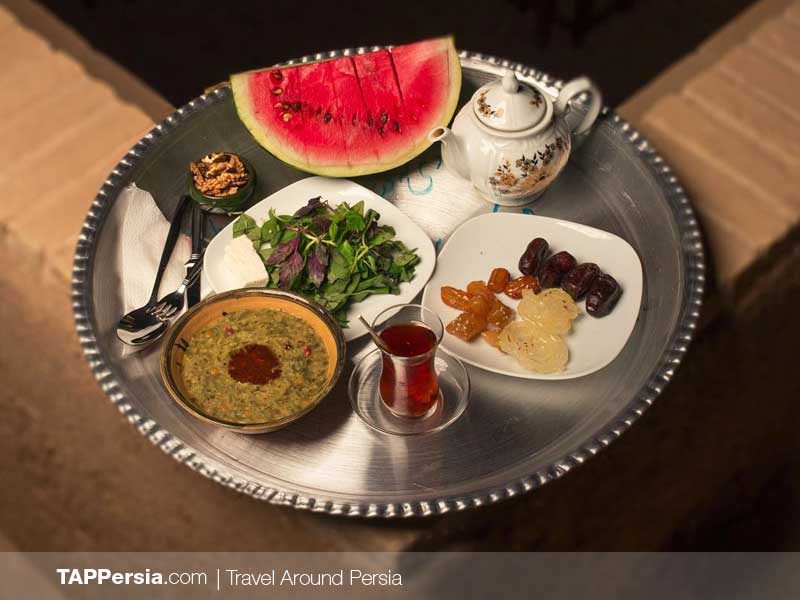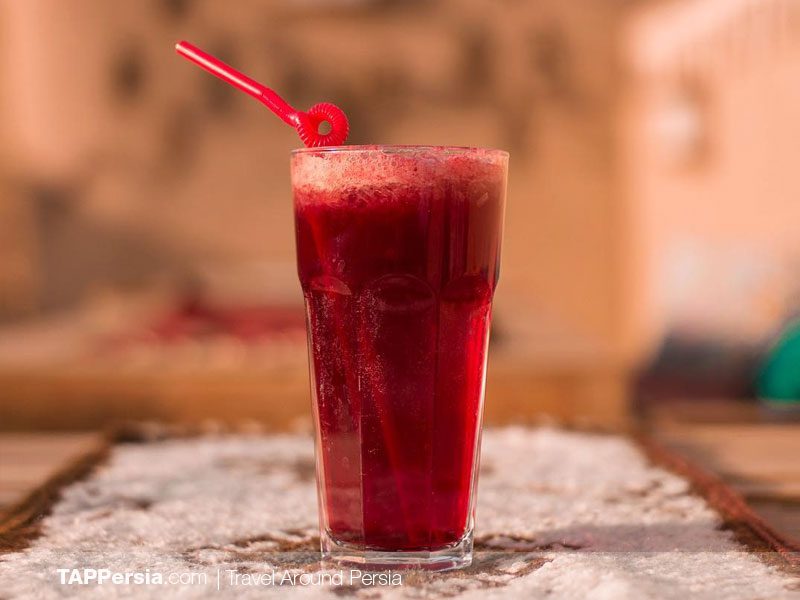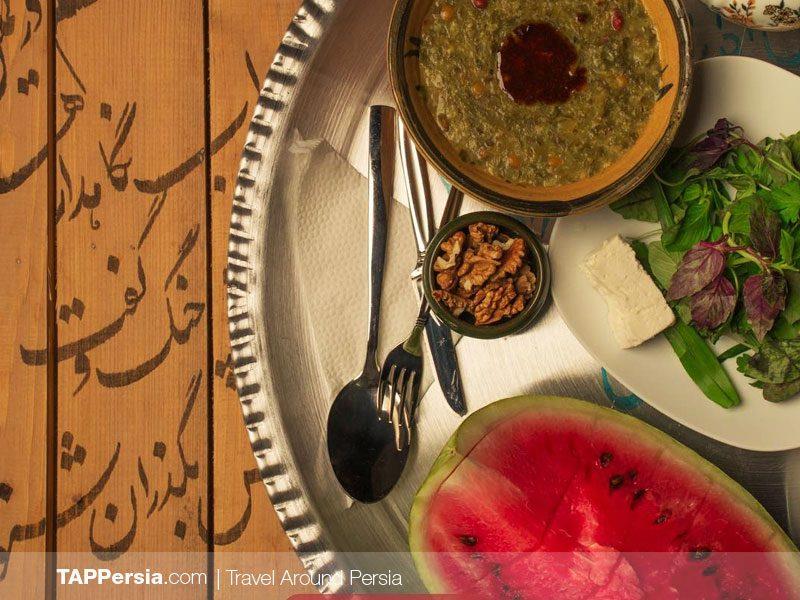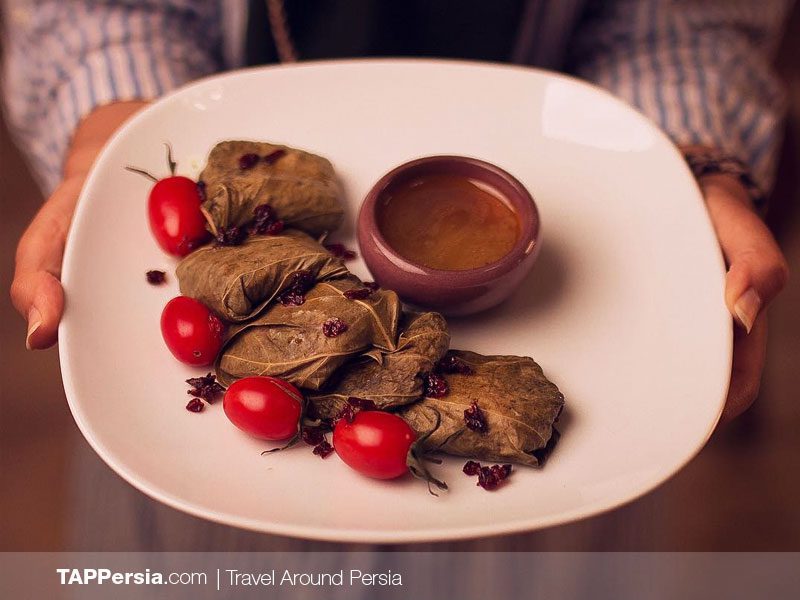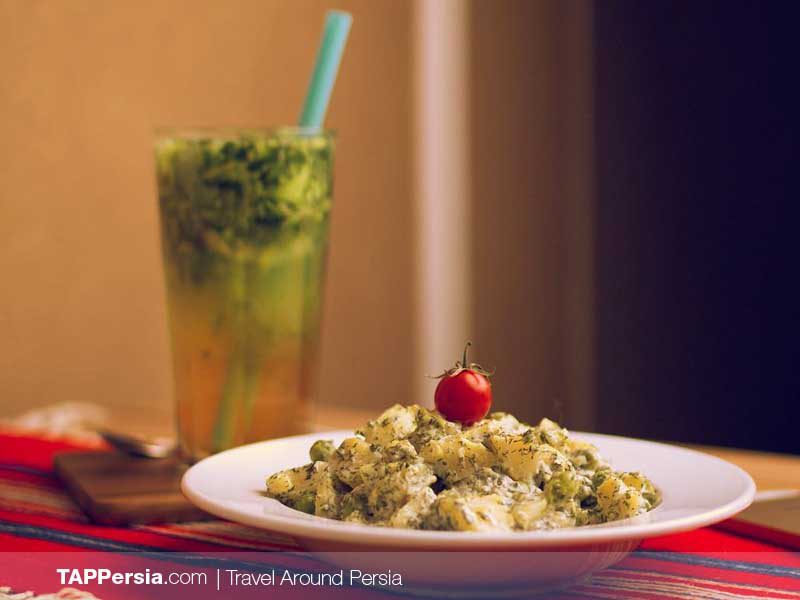 ---
Recommended Tours