With no doubt, Isfahan is one of the top cities you will visit on your trip to Iran. Along with visiting the top attractions, you can use a stop for a coffee or any other drinks or snacks during the day. Here we review 10 best cafes in Isfahan that will help you soak up all that the city has to offer.
Aghay-e Fenjan Cafe: A Piece of Heaven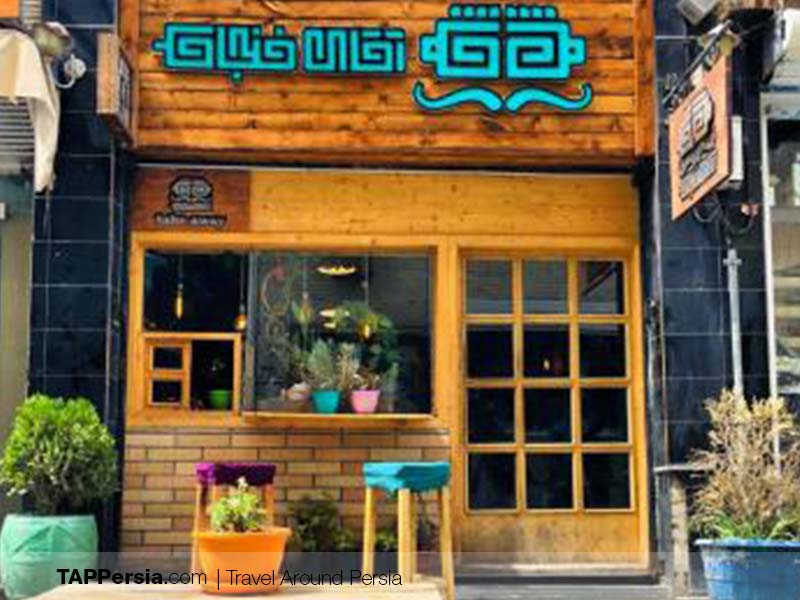 This small cozy cafe is located in Chaharbagh Abbasi street, in Cinema Sepahan Alley. You can both enjoy the takeaway coffee or go in, sit on one of the small desks, and enjoy the friendliest atmosphere, and the most kind owner you have ever seen. It doesn't matter what you order, everything tastes heavenly in this cafe. Just try it once and you will see why it's on the list of best cafes in Isfahan.
Bluestar Cafe – A Quick Break
Walking towards the Jolfa neighborhood, from the busy shopping street of Nazar Sharqi, there is a small cafe in the corner, suitable for a quick drink break. Order your coffee, sit outside and watch the street as you are charging yourself to visit one of the greatest attractions of Isfahan.
Payam Cafe and Restaurant
The location of this cafe is not near any tourist attraction that you stop by in the middle of the way, but it worth being on this list because of its great service. Looking for a relaxing afternoon break or an outside lunch or dinner, Payam Cafe can be a wise choice. It has a wonderful atmosphere and also an outside area, with friendly staff and a wide menu of foods and drinks.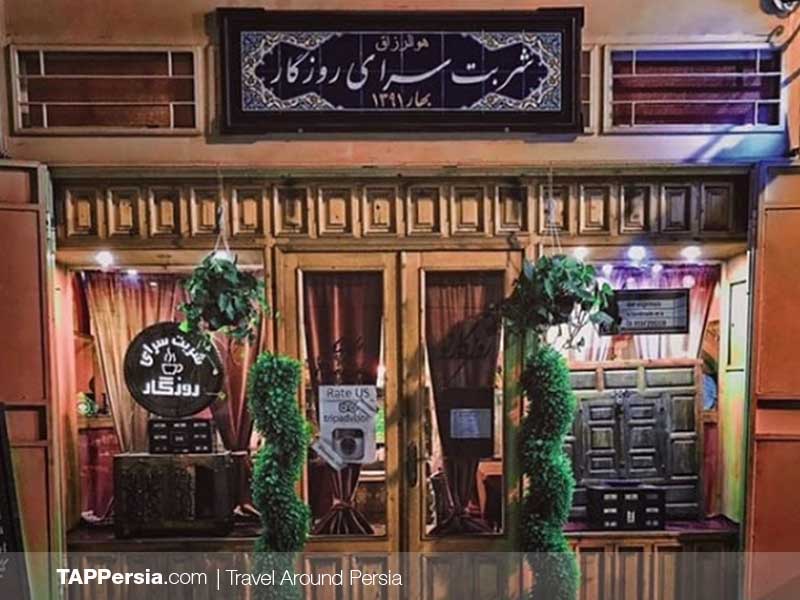 Roozegar Cafe- A Taste of Traditional Iranian Drinks
With two branches in the middle of two main attractions in Isfahan, Jolfa and Naqsh-e Jahan Square, Roozegar cafe offers an excellent range of herbal teas and traditional Iranian drinks. It is beautifully decorated in both branches, suitable for a break after a long walk.
Looking for a Modern Taste: Hermes Cafe and Restaurant
With its black and white color scheme and modernist chandeliers, Hermes Cafe-Restaurant has the feel of a slick, quasi-futuristic country club. Its menu caters to the Western palette with a range of salads, pasta, pizzas, and burgers. With two branches in Ab 250 street and Jolfa Square, the staff of Hermes cafe are honored to host you with different menus.
Feel Cafe – Feel the Feel in one of the Best Isfahan Cafes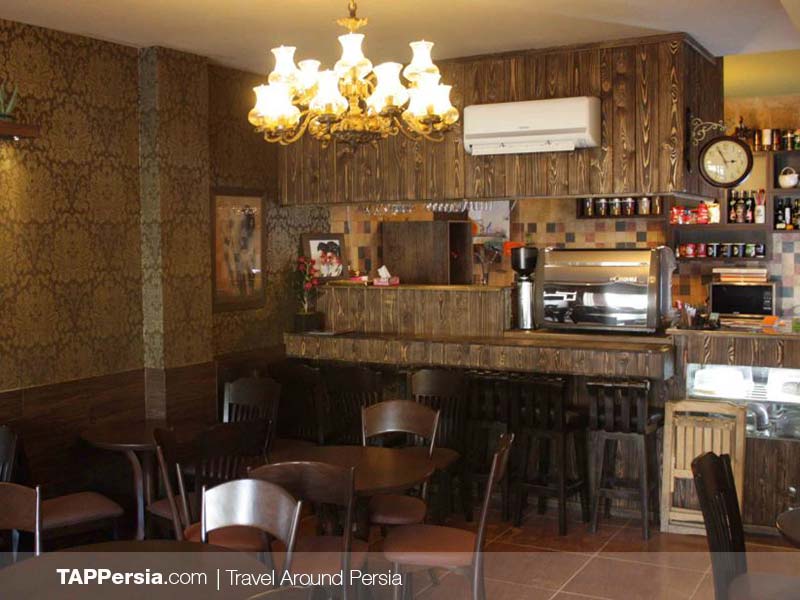 Looking for a cozy cafe with amazing drinks? There is no better choice than Feel cafe. You can choose one of the three branches in Kowsar Hotel(Best hotels in Isfahan), Mir street, or Isfahan City Center. They all offer the best menu, friendly staff, and a vibrant atmosphere. This cafe has found its way to one of the best cafes in Isfahan because of all the great qualities from the design to the staff and its great service.
Azadegan Teahouse – Cave of Wonders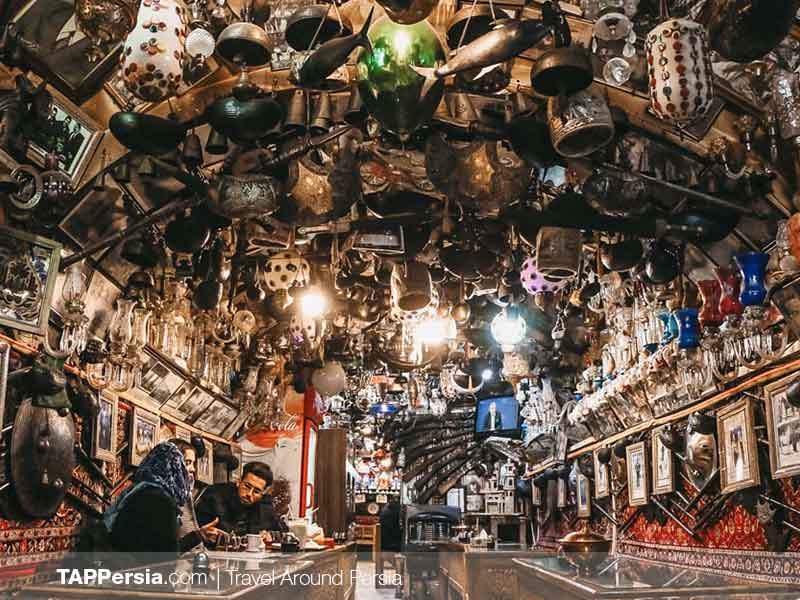 Deep in the Naqsh-e Jahan Square, Azadegan Teahouse, also known as Chah-e Haj Mirza, is located. The first thing that catches your attention is the walls and ceiling which are covered in photos, paintings, and other intriguing knick-knacks. Order Persian tea or doogh and Gooshfil and enjoy your time in this cave of wonders.
Mess o Qali
After a long walk in the Naqsh-e Jahan Square, you can get yourself to Mess o Qali cafe near the square, in Sepah street. The cafe has a beautiful garden with tables all around it suitable for the cool evenings. The staff is very kind and friendly and you have a wide range of drinks and snacks to relax and rest.
The One Cafe
This friendly coffee bar is located in Jolfa Square. The atmosphere inside is really nice but you can also enjoy sitting outside, looking at the people in Jolfa while sipping your coffee and enjoying the weather.
Piano Cafe
Situated in Nazar Sharqi street, Piano cafe is situated in Nazar Sharqi street. While passing by it will get your attention with its flower vests and outside tables. You can resist no to get in. But this is not the end. The inside decoration is also vibrant with the little piano at the end of the cafe and warm and welcoming owners. They welcome you with a big smile on their face, make your break even more enjoyable whether drinking your afternoon coffee or a snack.
---
Recommended Tours