On the way to the Naqsh-e Jahan Square in Isfahan, in Posht Matbakh Alley, a wooden entrance will catch your eyes. When you peak in you'll see a nice cozy garden with tables in the middle, umbrellas on top to shelter you from sun and rain. You can't keep walking I'm sure, you want to see more of this place. The moment you walk in, a kind person with a nice smile welcomes you: "Welcome to Namakdan Mansion".

A Historical Mansion – A Mesmerizing Cafe & Restaurant
This aristocratic renovated mansion is a delightful place to relax, drink something, and eat the most amazing Iranian foods after or visiting the UNESCO site square. In addition to its kind polite staff, this cafe and restaurant offer you the best of drinks, delicious foods, and a vibrant atmosphere suitable for relaxing any time of the day.

Delicious Foods on the Menu
This place is one of the places you should definitely have a meal. You won't regret it. It doesn't give you a variety of foods on a really big menu, but the options are the best. Whether you are a vegetarian or not, you can enjoy fresh delicious food. In case you are a vegetarian you can order the delicious Kashk o Bademjan which consists of eggplant and Kashk. But if you are not, the heavenly tasted Ghormeh Sabzi and Zereshk Polo ba Morgh are the foods you shouldn't miss.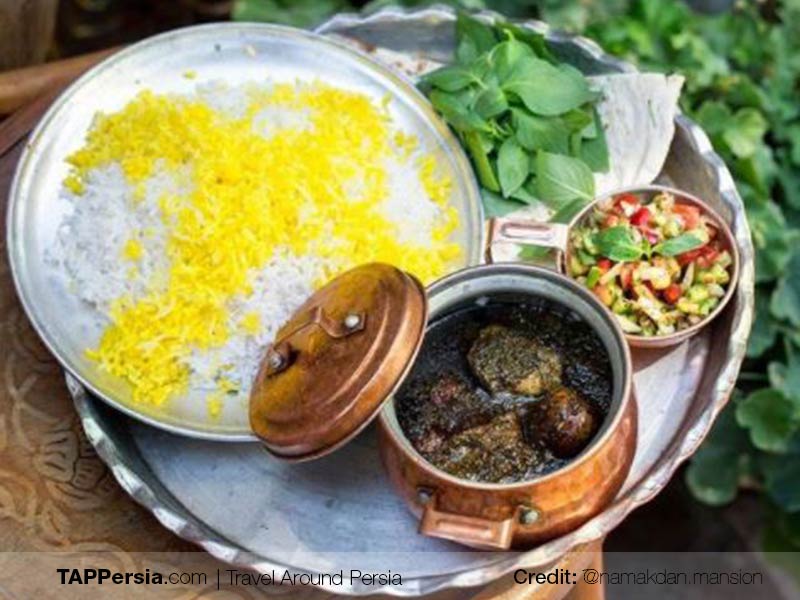 The foods are served in Iranian traditional dishes that makes you wanna look at it for hours and don't touch your food. It mostly comes with the famous Salad Shirazi and there are other side dishes you can order including olives, pickled vegetables, pickled garlic, and yogurt of course.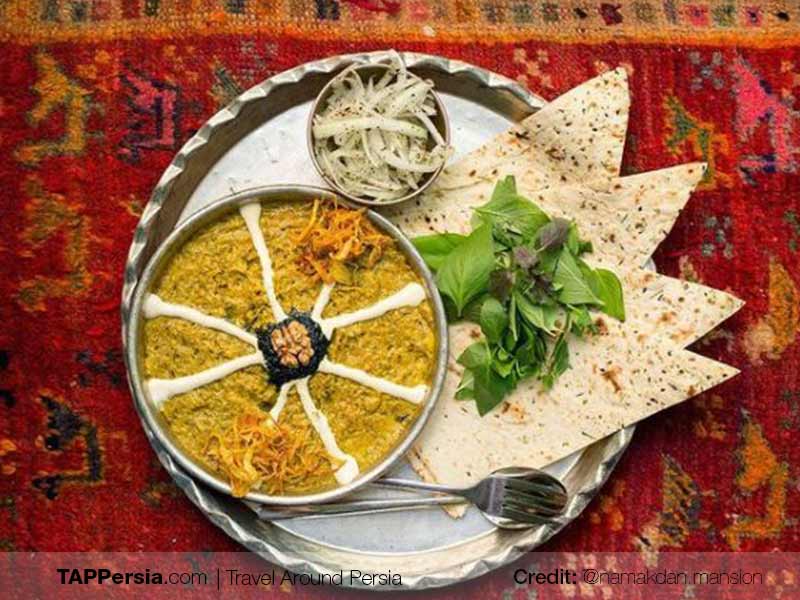 You can just sit back, order one of the amazing choices on the menu, and enjoy your time in one of the best restaurants and traditional gardens, not only in Isfahan but also in Iran. Add Namakdan Mansion(Instagram) to the list of the places you shouldn't miss while visiting Isfahan.
---
Recommended Tours