There is a place in Isfahan that lures people into its different spots. Some people come for a nice picnic with the family, some others ride their bikes, walk, or just sit by the river and enjoy the atmosphere. Nazhvan Forest Park is where brings people from all around the city for some leisure time.
The Importance of Nazhvan Park

Located in the western part of the city, the Nazhvan Forest Park is one of the few gardens in Isfahan that has been safe from the expansion and development of the city. The word "Nazhvan" literally means "The House of Poplar Trees". Nazhvan Park has an area of 1200 ha and is located in the western part of the city. It's the only remaining part of the green space in the suburban area of Isfahan. It plays the role of Isfahan's lungs and has special importance from the bio-environmental point of view for the city. Zayanderud River flows through the middle of the garden and this is one of the distinguishing features of Nazhvan park.
The Amazing Weather
Nazhvan is surrounded by farmlands and most important of all, the charming Zayandeh Rud River. As a result, you can imagine it has a whole different weather. It is mostly mild and suitable for a relaxing afternoon. People drive with their cars, just passing the road and enjoying the wind touching your face, and the green trees each side.
What to Do in Nazhvan Forest Park?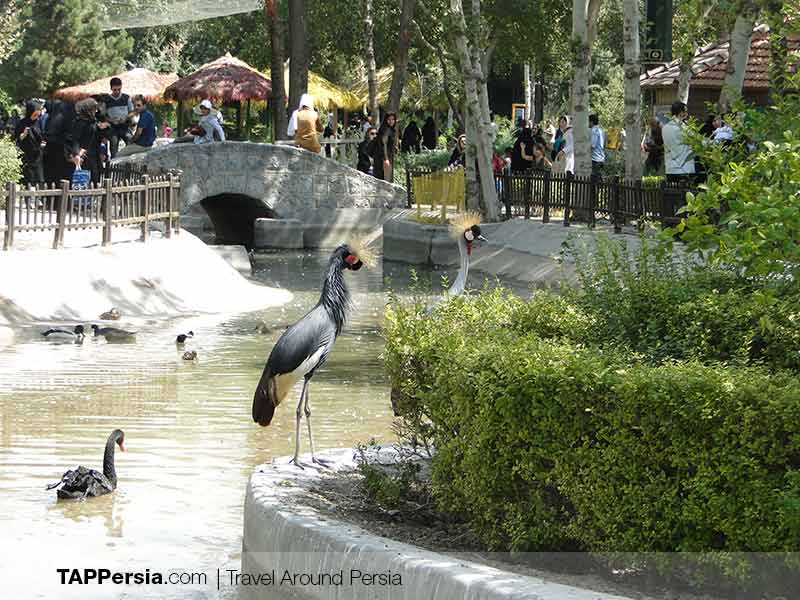 There are numerous activities to do in this park. Except for walking in the Health Road, or sitting by the lake, you can visit Isfahan Birds Garden, Reptiles, or the Aquarium if you are interested. In addition, you can enjoy other recreational facilities like chair lift (telesiege), to see Nazhvan Park while crossing above it. There is also a Butterfly Museum Garden, sports fields, swimming pool, kid's water park, carriage driving, and horse riding.
You can also try one of its many cafes and restaurants if you are hungry. You can also try the chain of street food in the street next to Nazhvan where you can find Balali, Ash Reshteh, Baghali, and many other delicious snacks.
---
Recommended Tours