The Bedkhem (Bethlehem) Church is an Armenian Apostolic church in the Jolfa quarter in Isfahan, Iran. The city itself is nicknamed Nesf-e Jahān, "Half of the World," so that puts this church in the center of the world.
History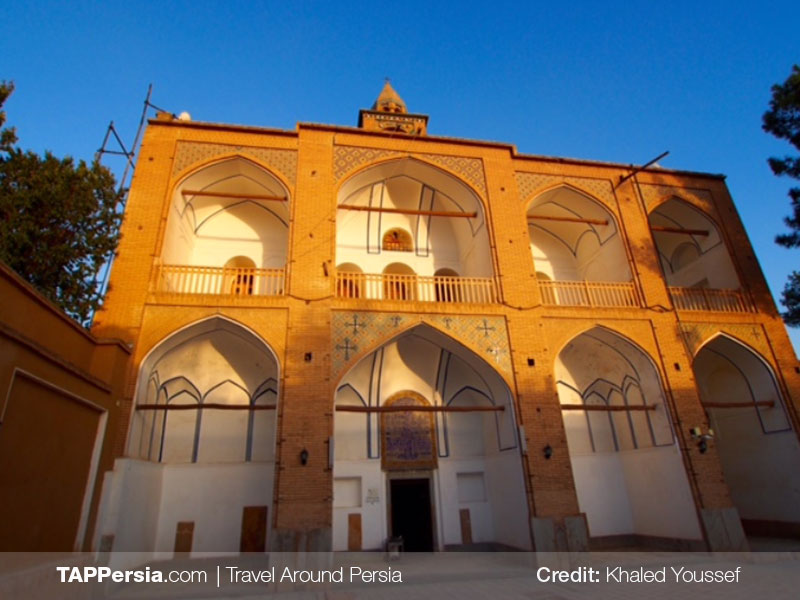 This church is built in Safavid dynasty in Shah Abbas I era, by famous Armenian merchant Khaje Petros in 1628. He was one of the richest men of that period and was widely respected among the Armenians of Jolfa. There is a famous story about why he built the church. After visiting Saint Mary church and seeing how crowded it was, he decided to build a new church in Jolfa. He constructed the church by his own personal expenditure to make his own name immortal.
Architecture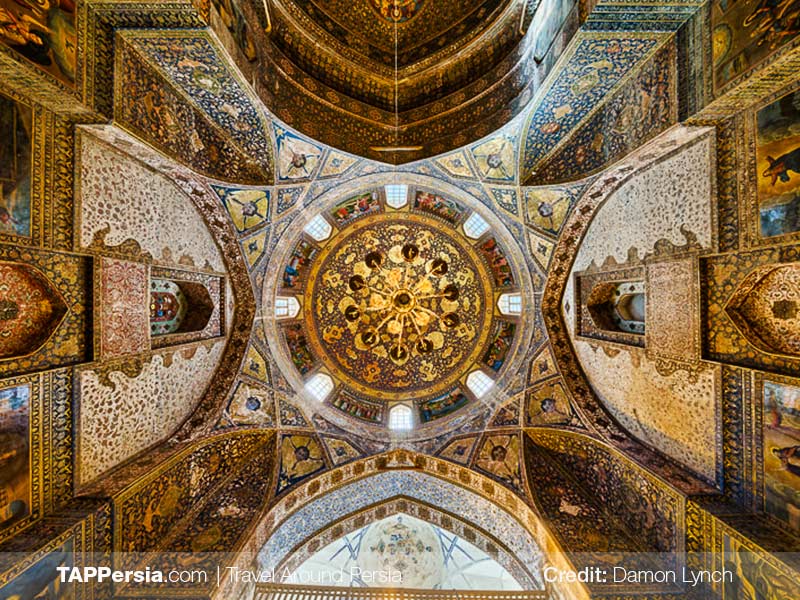 On the western side of the church, on the front side of the main entrance there is a two-story porch, and above that, there's the church's bell. The altar of the church is located on the western side of it. The plan of Bedkhem halls is dome-shaped which is a double shell and has eight luminaries at the bottom of the dome. The dome is attached to four large pillars connected to the northern and southern walls of the building. The materials used in the church are composed of clay and brick. The interior walls and the dome are covered with incredible paintings and colorful murals, depicting many scenes of Jesus' life.
Art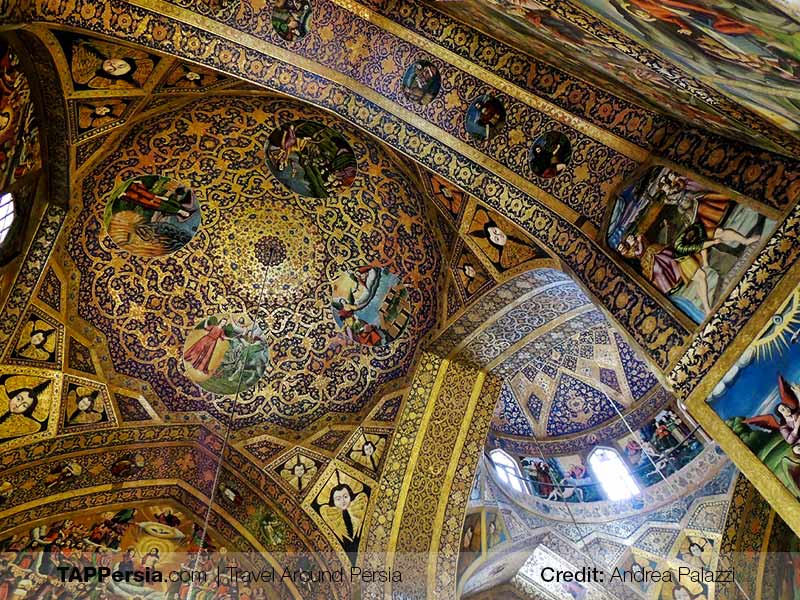 On the west side of the wall, there is an astonishing painting of heaven and also a great Portrait of Khaje Petros. There is a small museum in the church that contains interesting artifacts. These are donated by families in the community, valuable old versions of the Bible are also available.
The Bedkhem church is regarded as the most glorious church in Isfahan with eye-catching interior paintings, and a dome which is the biggest in the city. The Daily Telegraph in their article published in 2016, mentioned this church as 23 most beautiful churches in the world.
---