Ali-Qapu is a grand palace located in Naqshe Jahan square in Isfahan. It is on the west side of the square, exactly on the opposite side of Sheikh Lotfollah Mosque. This 48 meter high palace was made by the order of Shah Abbas I in the early 17th century and it has six floors which are accessible by a narrow spiral staircase.
The word Ali-Qapu is made of Persian word "Ali", meaning great and Azerbaijani word "Qapu", meaning gate. This palace was used as a place for entertaining noble visitors and foreign ambassadors. The first ceremony that was held in the palace was Nowruz.
One of the most fascinating things about this palace is its remarkable paintings on the walls. These paintings are the artistic work of Reza Abbasi, one of the greatest artists of Iran's history. People, animals and birds were the subjects of these paintings. Shah Abbas II was so willing to turn Ali-Qapu into the perfect palace, that he made changes in the grand hall and re-constructed the third floor. He also covered 18 columns of the hall with mirrors and decorated the ceilings with paintings.
Unfortunately, the beautifully decorated doors and windows were stolen during the times of social anarchy. Then it was repaired at the time of Shah Sultan Hussein, the last safavid ruler. After the rebellion of Afghans, the palace fell into a horrible state of dilapidation. In the 19th century, the original paintings were destroyed and a new layer of the plaster work covered the originals. The palace was fundamentally repaired by Iranian and Italian masters.
One of the most interesting things about Ali-Qapu is the music hall on the sixth floor. This was the place for singers and orchestras to sing and play. From the great balcony of this floor, the Safavid rulers watched Chowgan (Polo) and horse-racing which was held in the square. However, now you can see the elegant view of Naqshe Jahan square. Every step that you take in Ali-Qapu will show you the enchanting beauty of the works of Iranian architects and artists which came together to build this fascinating palace.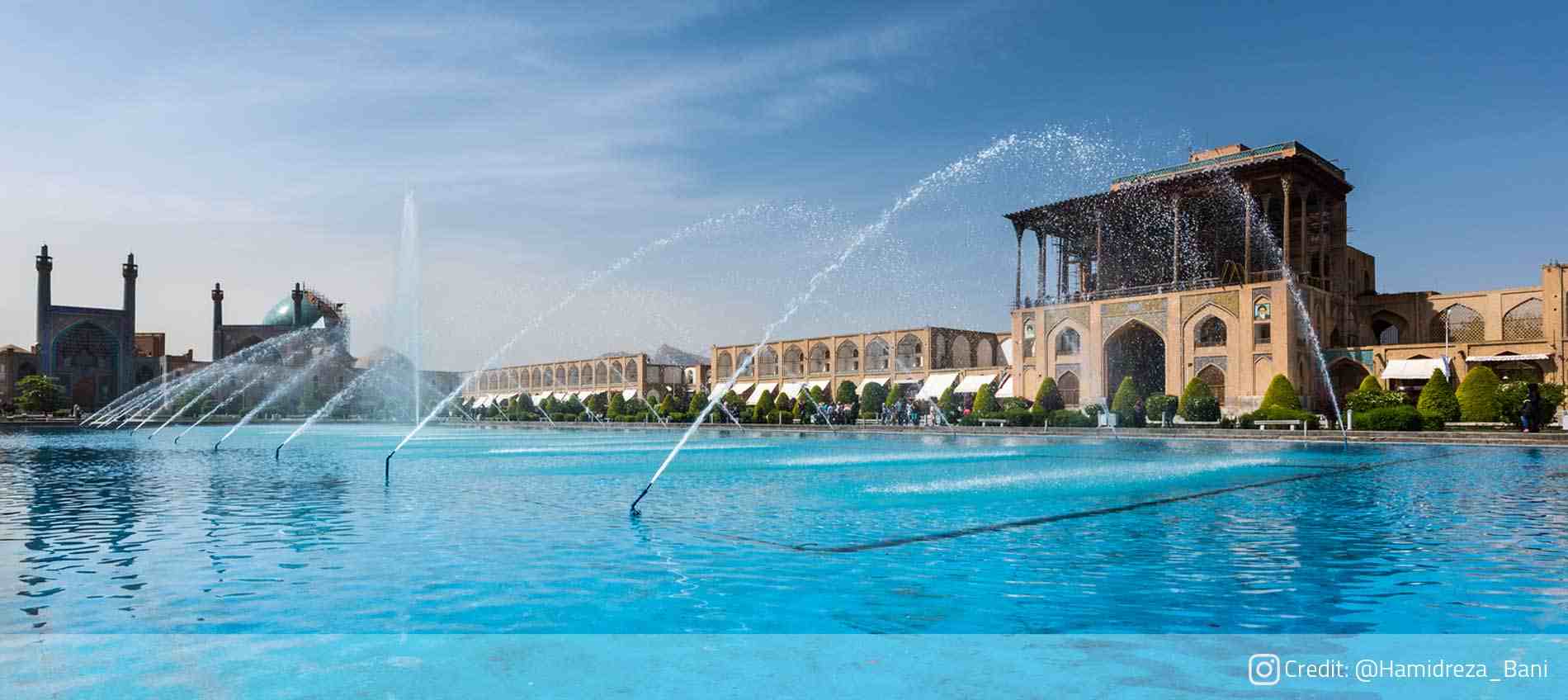 ---
Recommended Tours