Living in the 21st century and living in an era that everything is done through the internet and online means that you need to have internet access everywhere you go. Especially when you travel to a different country. You need to stay in touch with your families, work away, check the news, search for information about the city you are visiting, or even post your adventures instantly on social media.
Before traveling to Iran, you may think of Iran as an isolated country that is blocked in any way! However, this is a false introduction of Iran, by the media, which is not true. You can easily have internet access in Iran and use the internet with no problems.

Buying a Local Sim Card
The best and fastest way of having internet access is buying a local sim card. You can find the two best mobile network operators in Iran, Irancell and Hamrah-e Aval, in Imam Khomeini Airport the moment you step into Iran. By showing your passport you can buy a sim card and ask the person in charge there to activate your data. If you want to know more about using a sim card and staying connected to your data, check out this article "How to Get a SIM Card in Iran". The article explains everything you wanna know about a sim card.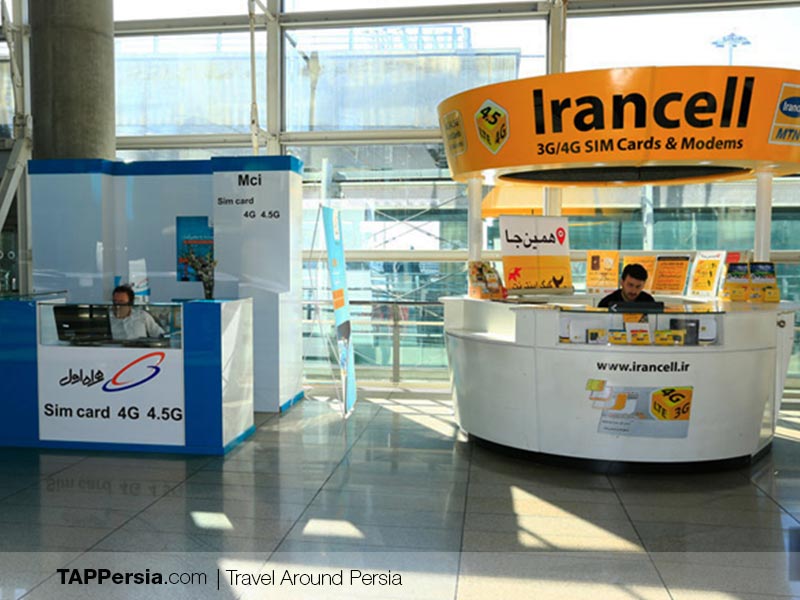 You should keep in mind that there are some blocked websites in Iran, such as Facebook, Youtube, Telegram, and Twitter which are fully explained in this article "Accessing Social Media in Iran". Following the link above you will know how to use these blocked media. But in short, You can use one of the many free VPNs to reach these media. However, you can have access to Instagram, Google, Whatsapp, and Wikipedia without any trouble.

Free WiFi
You can have access to the internet in the hotel you are staying in. In addition, some cafes and restaurants also have free WiFi access that you can use. But in the street and other places, you should connect via your mobile data.

Censorship in Iran
In 2019, Reporters Without Borders ranked Iran 170 out of 180 countries in the World Press Freedom Index. These index lists countries from 1 to 180 based on the level of freedom journalists have to do their job. Reporters Without Borders described Iran as "one of the world's most repressive countries for journalists for the past 40 years". In the Freedom House Index, Iran also scores low on political rights and civil liberties and is classified as "not free". These bad rankings can partly be explained by the existence of censorship in Iran. (Source from Wikipedia)
As you see you shouldn't believe whatever you hear from the media. Iran is much better than it really seems. Don't miss any chance to visit this must-see country. Choose Iran as your next destination. There is nothing you can't find in this spectacular country.
Hope to See You Soon in Iran 🙂
Last Edited: August 27th, 2021
---
Recommended Tours