Let me take you to the rainbow mosque, somewhere with stained glass windows in different colors, a wonderful place for you to get in touch with your inner peace. You won't dare to close your eyes as it feels like a dream and if you blink it will all disappear. Don't worry my friends, everything is real and we are standing right in the middle of the astonishing Nasir-ol-molk mosque.
This surreal mosque is located in the beautiful city of Shiraz near the famous Shah-cheragh Shrine. The pink mosque is known for its eye-catching design and It was built in 1876 by the order of Nasir-ol-molk, a Qajar ruler and it was completed in 1888. The designers of this fascinating place were Mohammad Hasan-e Memar and Reza Kashi-saz-e Shirazi that are both great names in Iranian architecture.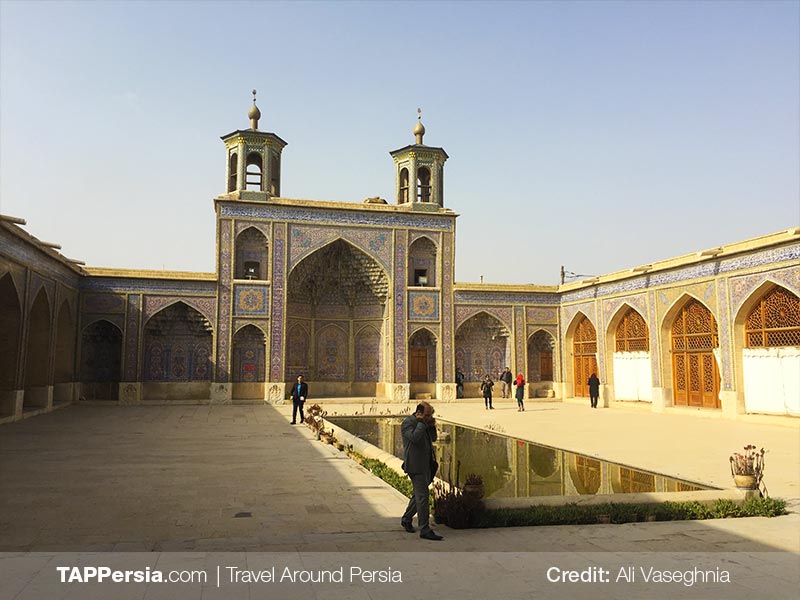 The beauties of this site start from the big wooden door and its ceiling. The ceiling is designed with colorful tiles in a beautifully structured arch style. Another interesting thing is an inscription, written on a marble stone. This inscription is a poem of Shoorideh Shirazi, which was on the occasion of finishing the mosque. As you get into this wondrous place, you will see the brick made structures all around it and like any other traditional architecture in Iran, you will see a beautiful yard with a big fountain in the middle.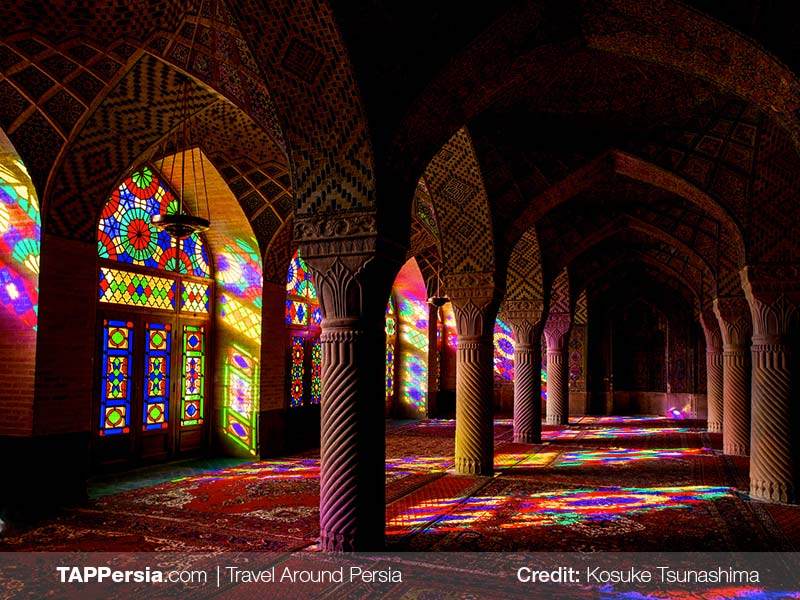 This dazzling site has two Shabestans known as eastern and western. Shabestan is an area for prayers in the mosques that was used during winter and summer. It has a special architecture that makes the atmosphere cool in summer for some of them and hot in winter for others, depending on the architecture. The west Shabestan is one of the most beautiful Shabestans among all the mosques in Iran. It consists of six columns and stained glass windows and the walls are designed with tiles and bricks with paintings on it. Unfortunately 70 years ago due to some repairments, these tiles were covered. You can see the beautiful use of geometric patterns and the harmony of light and color that spreads over the Persian carpets and designed ceiling. This Shabestan is designed for prayers and it was mostly used during summer since the windows prevented the sunlight, therefore it was cooler than other places. On the other hand, the east Shabestan has 7 columns and it was used in winter. Its design is pretty simple and basically not comparable to the west Shabestan.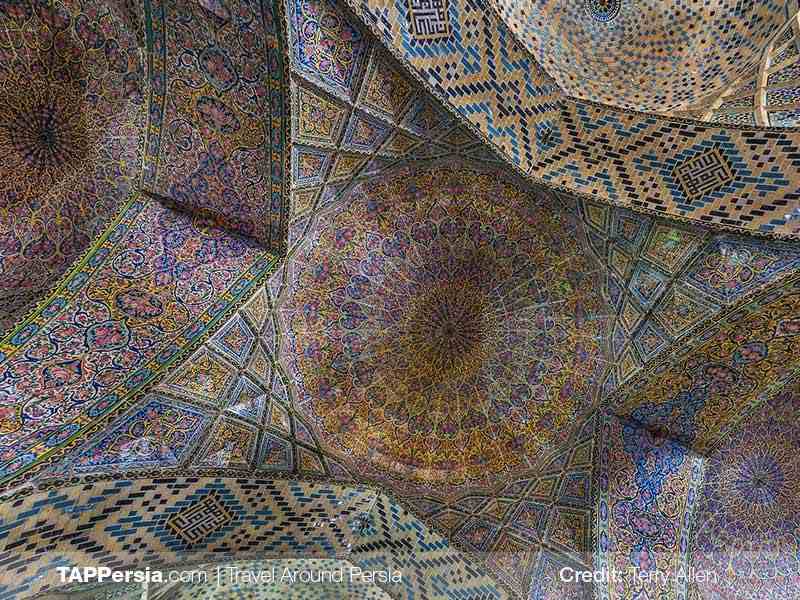 The combination of art and architecture makes everything seem a lot more enchanting. Besides its religious point, it has a spiritual atmosphere inside that you cannot ignore. It is said that you can find God in the light, what can be more wonderful than finding him in colorful lights? You cannot miss this fabulous site in your visit to Shiraz. It is definitely a must-see place in the morning when the sun spreads its light. This mosque is still in use as a sacred place for prayers and it is under the protection of Endowment Foundation of Nasir-ol-molk.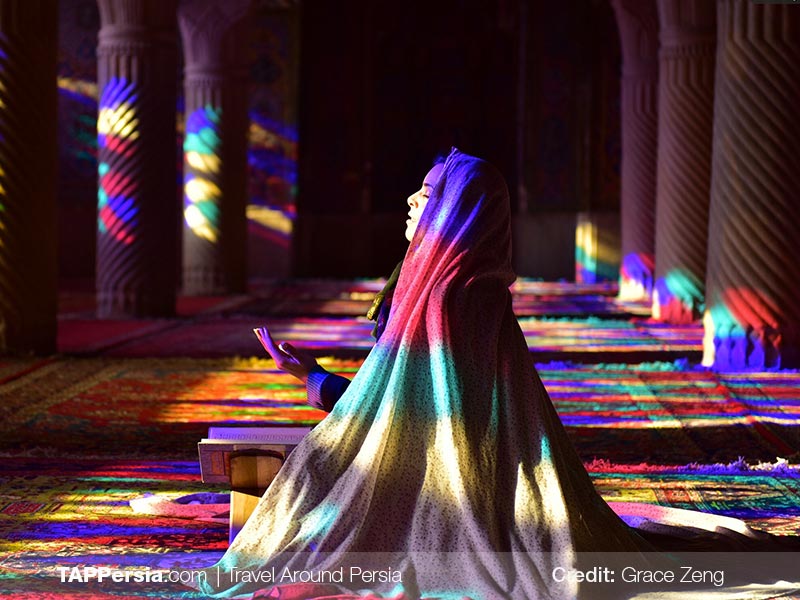 ---
Recommended Tours