When you travel to Iran, you should know the basics about the Iran Transportation system in the country – such as how to get from city to city, and how to get around within cities. The good news is that travellers will have little problem with both. They do, however, have to consider their options and pick the mode of transportation that fits their needs(Iran Destinations).
Getting from City to City
Buses
The best and cheapest way to travel between cities in Iran is on buses. The popular routes in Iran are serviced by VIP buses which have comfortable wide seats and make fewer stops than normal buses.. Recommended VIP bus companies include Hamsafar and Royal Safar. If your route takes longer than 6 hours, we recommend you to take night buses so you can sleep along the journey and save on a night's accommodation. Normally, you do not need to book in advance for such bus rides as there are plenty of companies that offer the same routes. However, for night buses and high season (spring and autumn), you can ask your hotel or an Iranian friend for help with advanced booking.
Here are some examples of the common routes and their prices:
Isfahan to Tehran: 5 to 7 hours, 7 Euros
Isfahan to Yazd: 4.5 hours, 4.5 Euros
Yazd to Shiraz: 7 hours, 7.5 Euros
Isfahan to Shiraz: 7 hours, 7.5 Euros
Trains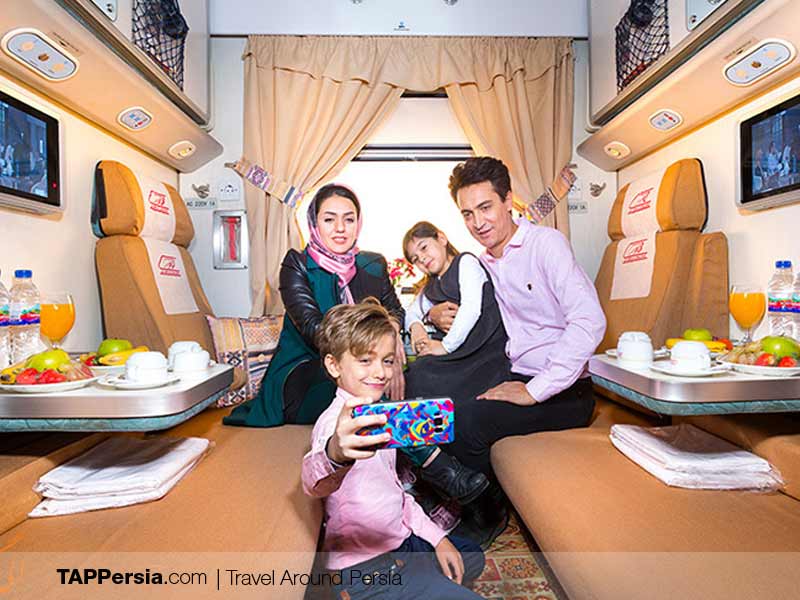 The train is another option for travelling between cities but the rail network in Iran is not extensive and trains do not run as frequently as buses(Train travel in iran). That said, a rail journey in Iran is an experience in itself, and rail lovers should definitely squeeze this into their itinerary. As a brief guide, Tehran is connected to Tabriz, Esfahan, Mashhad, Bandar Abbas and Kerman.
Air Transportation in Iran: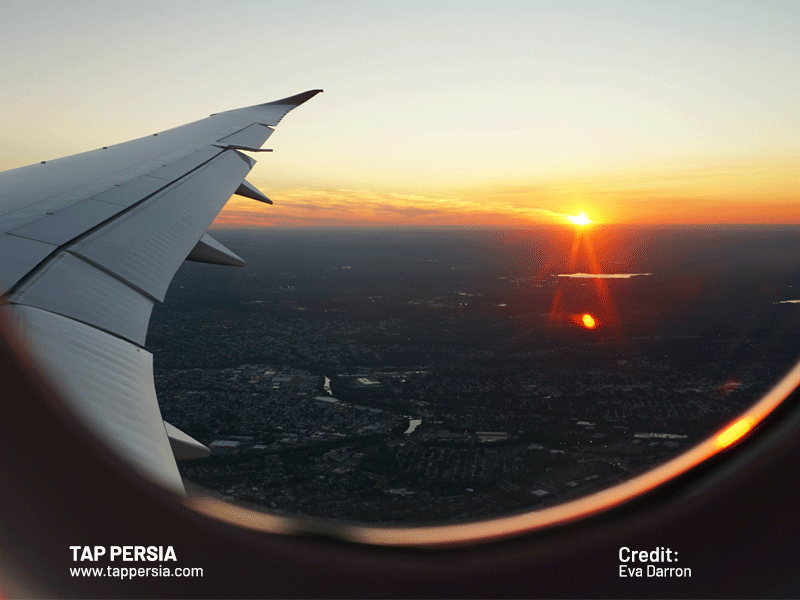 Booking a flight can be one of your first alternatives as it is the simplest and quickest form of transportation given that a one-hour flight can cover a distance that would take up to 15 hours to traverse by bus or train. Iran has a large domestic air traffic network. The first place where visitors arrive is often Tehran's capital, which has two major airports. Your domestic and international flights will land in Tehran at Mehrabad National Airport (the former international) and Imam Khomeini International Airport (IKIA). Iran has a large domestic air traffic network. Iran ports list includes well-known tourist locations of Shiraz, Tabriz, Yazd, Kerman, Isfahan, Kish, Mashhad, Qeshm, Bandar-e Abbas, Ahwaz, and Chabahar to begin or extend your Iranian journey.
Iranian Airlines
The first airline to provide lengthy routes, including those from Tehran to New York, was Iran Air. Mahan Air was founded in 1992 and is renowned for its top-notch personnel. Kish Air, Qeshm Air, ATA, Atrak, Caspian Airlines, Iran Airtours, Iran Aseman, Meraj Airlines, and Taban Air are also available. Regardless of the airline, you select, it's important to pay attention to the kind of aircraft because some of the ones used for domestic flights have reached the end of their useful lives. However, the Iranian aviation sector is developing as a result of Iranian airlines' 2017 purchases of aircraft from the global aviation leaders Airbus and Boeing. Although it is feasible to purchase tickets online, it is advised to do it through an Iranian contact or a local travel agency (Iran flight).
Booking domestic flights from your own country in advance might be challenging, therefore using a travel agent is recommended. Give yourself extra time to travel and check in after making a reservation.
Within Cities
With the rising number of individual visitors traveling, having some basic information about Iran transportation is becoming vital to many. The majority of tourists are forgoing pricey excursions in favor of independent travel on a more modest budget, and they find that public transit is an excellent way to move around.
Thankfully, during the past several years, public transportation in Iran has seen a noticeable improvement. With the new metro system, it is now simple to move across cities like Mashhad, and Tehran's metro has been expanded with two additional lines and several new stops. Here is a detailed explanation of everything you need to know about Iranian public transportation so that you may make an informed decision among the various alternatives and avoid paying too much for your taxi:
Taxis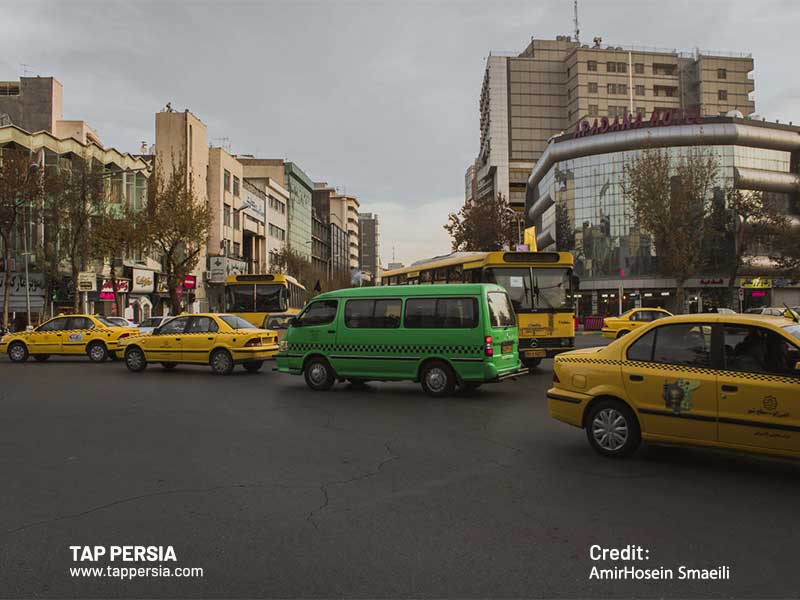 There are a few different types of taxis in Iran.
Darbast means "closed door" or private taxis and they are available on the main streets and outside the airports and train/bus stations. Before getting on one, you should negotiate the price based on the distance. If you are unsure, check with a local how much it should cost to get from one place to another. You should also make it a habit to bargain down the price a little bit as tourists are usually quoted a higher-than-usual price.
Shared taxis, which are green or yellow, are more common for locals in Iran, but they can be confusing for travellers. Such taxis have fixed prices which are written on a sticker that's plastered on the front window. Usually, these taxis move straight down the road and therefore, it may be necessary to take several taxis to get to one's final destination.
Another alternative is to hail a taxi through the telephone (with the help of a local) but this will be more expensive.
Snapp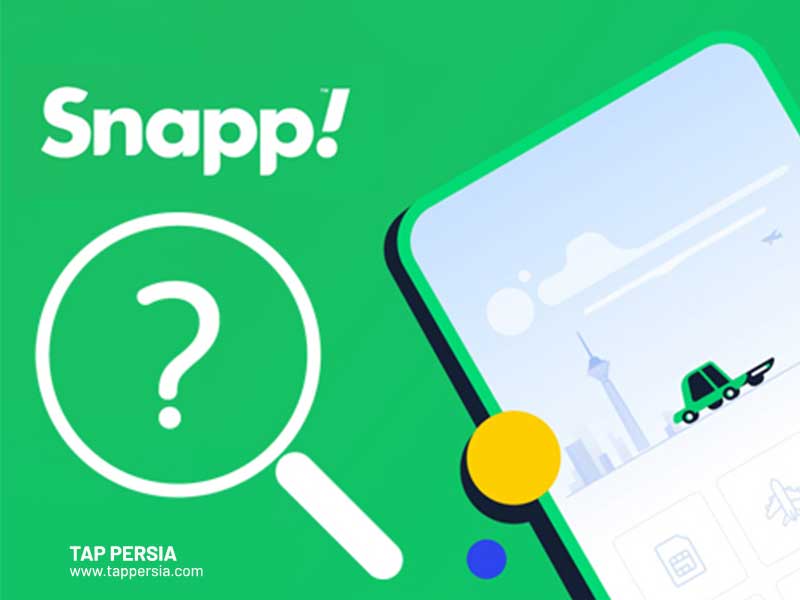 Snapp(uber in Iran)is a ride-hauling company from Tehran and it's basically Iran's version of Uber or Grab. The language on the app can be set as Persian, English or French, which makes Snapp a viable option for travellers.
To use this app for a ride, you should indicate your pick-up location and drop-off destination on the map. Once this is fixed, you will see the price of the trip before you request for a ride. As soon as a driver accepts your request, you will have his name, the car model, and the plate number. As the map displays the driver's location in real time, you'll know when the driver is approaching.
Do note that sometimes, your driver will call you to confirm your location. If the driver does not speak English, you can approach a local nearby for assistance. For payment, cash is accepted.
Snapp is available on iOS (Download link) and Android (Download link). To use this app, you'll need an Iranian number.
City Buses
There are buses servicing various cities in Iran and you can use either the normal buses or the BRT (bus rapid transit) system. The BRT buses, operational in cities like Tehran, Isfahan, Shiraz and Tabriz, are usually red while the normal buses come in many colours. Most locals would pay by tapping their rechargeable transport card on the reader, but if there's no gantry at the bus station, it's possible to pass cash to the driver instead. In all buses, the female section is at the back and the male section is at the front.
Subway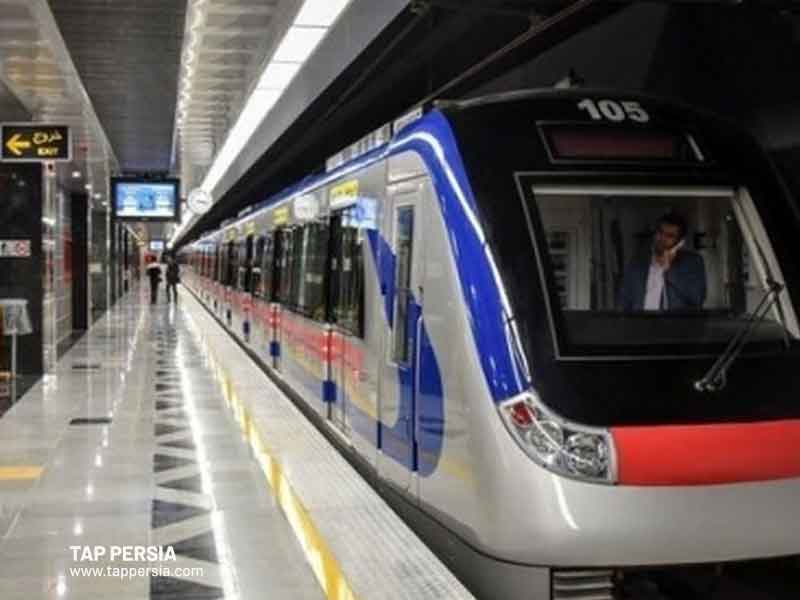 The subway in Tehran is efficient and certainly value for money. You can purchase a metrocard in the train station and top it up with some money. The same card can also be used for buses and recently, for official taxis too. For your convenience, it's good to save a copy of the Tehran subway map on your phone.
In Isfahan, the metro started operating within the city centre only recently. From Kaveh Terminal (the main bus station in the city) you can reach Kaveh Station by foot and travel to the city centre by dropping at Imam Hossein Station or Sioseh Pol Station. Line 1 of the metro system, which is most relevant to tourists, operates only until 4pm and the metro map can be viewed here.
Although subways are also available in Shiraz, Mashhad, Karaj, Tabriz and Ahvaz, some of them are still in construction, only have one or two lines working, or do not service the typical tourist areas. 
Iran's Bus Rapid Transport (BRT)
When talking about Tehran public transport, the BRT is the most practical and swift bus on designated lanes. Approximately 2 million passengers everyday use the BRT. There are ten routes across the city where the buses typically come every three to four minutes. Travelers can buy pre-paid cards or Metro Cards to tap to pay for their ride. At metro stations and BRT stops, ticket machines are where travelers may buy their Bus and Metro cards. Once purchased, the cards can be charged by bus drivers or by passengers at ticket machines. This is easily one of the most suitable ways for public transportation in Tehran.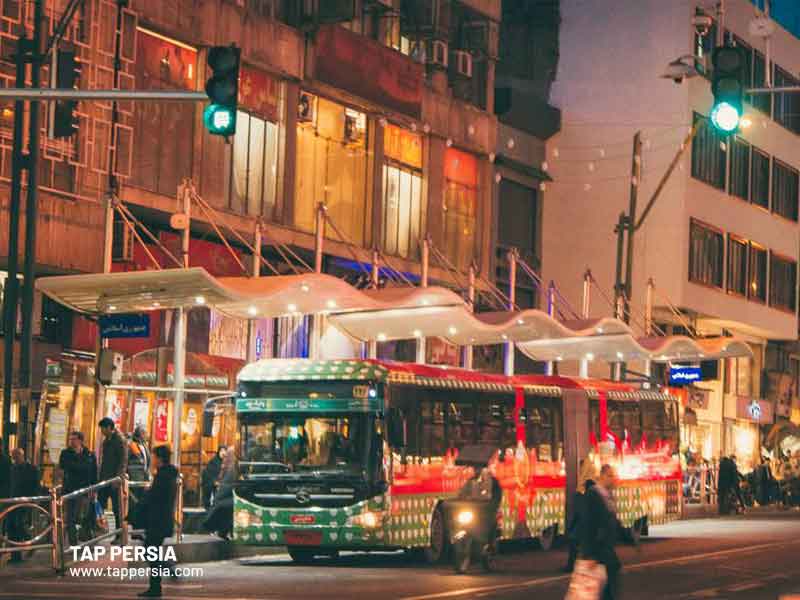 When Comparing BRT to Tehran's Metro
Tehran's BRT system offers a number of significant benefits over the city's Metro system, including the fact that it operates around the clock as opposed to the Metro, which closes at 11 p.m. Second, compared to the expenditures of Metro services, using BRT requires less money. Last but not least, Tehran's speed bus system is the sole way to get to several tourist attractions as well as many other daily-need locations; this is a feature that Tehran's still-under-construction Metro service has yet to accomplish.
The primary method of transportation in Tehran for quickly traveling from the east to the west and from the affluent suburbs to the congested center is the city's speed bus system. One of the main methods to move around the crowded city is to use the 10-line routes of Tehran's BRT System, along with the start and endpoints of each line. The following table also includes each line's total number of stops and distance traveled.