Khoresh Gheymeh is probably one of the best Iranian foods you get to taste. This heavenly tasted stew is one of the most favorable dishes among Iranian people. Below you can see why this stew has become so popular among Iranians. In addition, you get to see how this dish is prepared.
Cultural Rule of this Delicious Stew
Besides being a popular dish in every Iranian house, you can see this stew also on a religious occasion known as Muharram. Mostly in Tasoua and Ashoora, some people prepare it in big amounts and distribute it for free among people as a vow (Nazri).
The Special Ingredients – How to Make Khoresh Gheymeh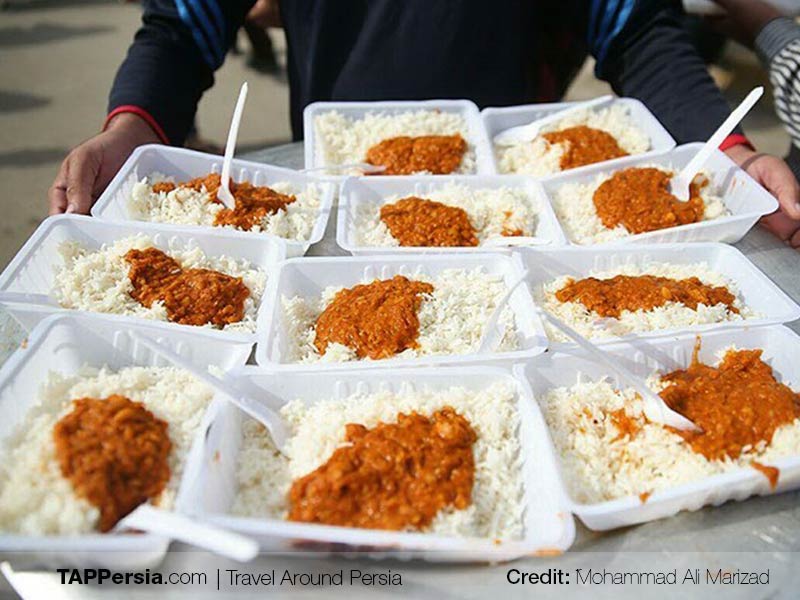 Yellow split peas, saffron, tomato paste, diced meat, and sun-dried lime (Limo Amani) are the main ingredients of this delicious stew. However, it's not as easy as it looks. Like many meals, you will need to fry onions as the first step and then add the meat to it. Then you'll need to add tomato paste, salt, pepper, and turmeric. While the meat is cooking with the spices, cook the split peas until the yellow split peas are al dente, softened with a bite. In the end, add 3 cups of water, cover them and bring to boil for 2-3 hours.
When Khoresh Gheymeh is ready, you can serve it fried potatoes or eggplants. Make sure to have rice to put this heavenly Persian stew on it. If you are looking for a more detailed recipe for cooking Khoresh Gheymeh, check out this article.
---
Recommended Tours