As you know, Marco Polo was a famous Italian merchant, adventurer, and writer. He is known for the book "The Travels of Marco Polo". In this book, he describes his experiences and his adventurous journey in Asia.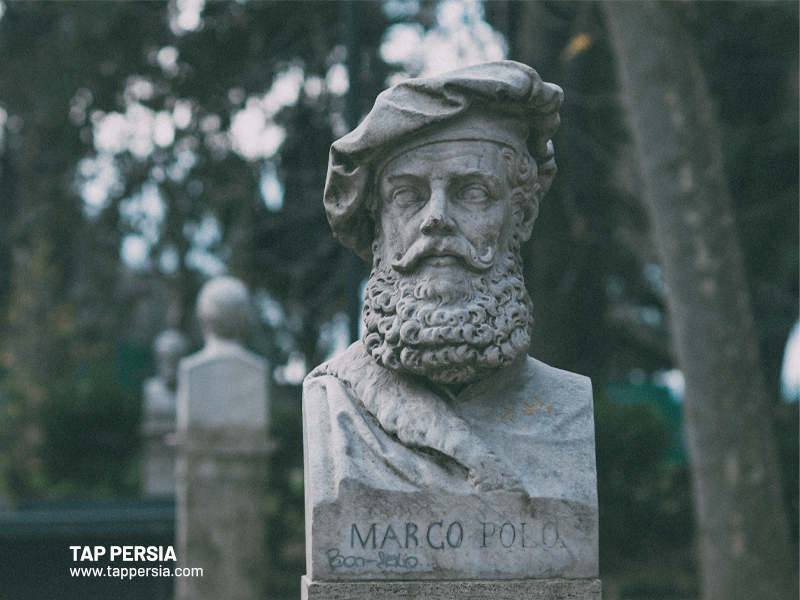 Mongol Invasions
After the Mongol Invasions on Iran (1219-1221), the Mongols went to Europe because they were interested in Christianity. Their ruler at the time, "Kublai Khan", made good relations with the Europeans, especially the merchants, because of the communications they had between Europe and Asia. Marco, his father, and his uncle were some of those merchants that had a friendship with the Mongols' ruler.
They stayed in China for 17 years, as a guest of Kublai Khan. The Polo family asked for permission to leave China several times but Kublai Khan refused to accept. Eventually, in 1291, Kublai Khan gave them a mission. Iran was under the rule of his nephew, "Mahmud Ghazan" which was asking for a wife from China. Kublai Khan trusted Polos, that's why he asked them to take the Chinese bride to Iran. So the journey to Iran began.
They promised Kublai Khan to escort the princess to Iran safely and return to China immediately. It was a long journey. They started from the south of China, got to the Singapore port, went to Sri Lanka and finally they arrived in Iran through the Persian Gulf. It took them two years to get to the Hormuz port. They started their journey with 600 people but by the time they got to Iran, only 18 people were left.
The Polo family were in Hormuz. The weather was so hot and it was really difficult to tolerate. Besides the weather, the foods were not tasty to them either. The local food was mostly salty fish. They received the news of the death of Kublai Khan.
It was sad but now they could go wherever they wanted. Marco was eager to travel around Iran. Because of political and geographical reasons, Iran has always fascinated visitors. As a result of his sense of adventure, Marco packed his stuff and started one of the most incredible experiences of his life.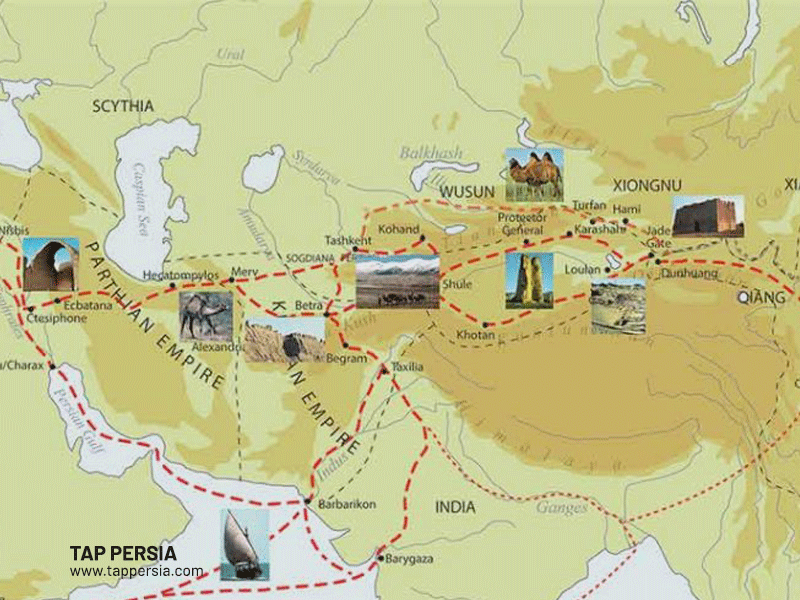 Marco was in Hormuz. A suitable place for transaction. Since it was a port, it made it easier for merchants to get there, especially Indian merchants. Large ships came there with cargos full of spices, pearls, cloths and many other goods. Besides, Hormuz and Minab rivers were remarkable because of their beauty. However, the monsoon winds were unbearable and even sometimes it killed people.
Marco Polo started his journey in Iran and headed to the deserts. He continued his journey to get to the north. He went through the deserts and across mountains to get to a town. On his way he saw lots of palm trees with dates. The first city he reached was Kerman.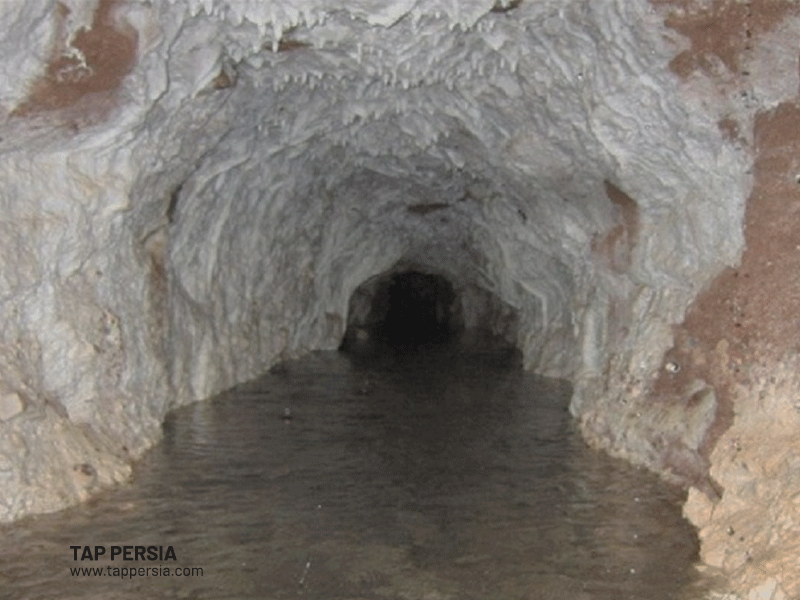 It took him eight days to get to Kerman, with only three places to stay on the way. A city located in the southeast and in the center of attention because of the political reasons and also for its borders with eastern territories. Also because it was exposed to attacks.
Like many other cities of Iran at the time, Kerman was also ruled by Tatars. Marco defines Kerman as the city of precious stones such as Turquoise and also industrial mines like Iron.
On the way to Kerman, he got to a poor and dry district. In this area shortage of water forced people to make subterranean canals (Qanat). It was the first time that he saw such thing. Marco Polo lived in Venice, a city on the water. Seeing such a dry place was unimaginable for him. This dry place was Dasht-e Kavir. After passing this famous desert he reached to Kuhbanan in Kerman. One of the most ancient cities in Iran. This city was the residence of Zoroastrians. It was a small city but it was full of Iron mines and steel workshops.
His next destination was Khorasan, in the eastern part of Iran. Khorasan was under the full domination of Mongols. However it was a great place for trading. In the bazaars of Khorasan you could see transaction of silk cloth. Another thing that was noticeable in this city was the abundance of cereals, lands and fruits. Marco describes the people of that area cruel because of the fear they had for Tatars.
While he was going from east to west, he visited Yazd. A large, beautiful and fascinating city. Marco mentions Yazd in his book "as big as seven days walk". One of the most favorite items to the merchants in Yazd was its wonderful silk cloths that everyone called them "Yazdi Cloth" or "termeh". The way to Yazd was not hard for them.
The road was full of birds, appropriate for haunting like partridge and quail. Marco then moved toward the western part of Iran. In that region, Kurdistan had an independent government. This was interesting for Marco, since the Mongols were governing most parts of Iran.
Don't worry they survived. Finally they got to a city, a beautiful one. Tun and Qaien (today known as Ferdows). Marco describes an extraordinary tree in this city. A tree which has green leaves on one side and white leaves on the other. The locals called it "The lonely tree". It is said that it was the place that a battle happened between Alexander and Darius III.
Assassins
One of the greatest experiences of Marco in Iran was walking on the Alamut, in the western edge of the Alburz range. On the Alamut he met Pir of Kuhestan ( old man of the mountain). The old man and his followers were innovators of Islam.
They were called Assassins. The old man wanted to show heaven to his followers. It was interesting for Marco to get to know different aspects of diversity of religion in Iran.
Marco's next destination was Saveh. While he was going to the north, he saw numerous hot springs that cured skin diseases. Saveh consisted of 46 villages and was an Islamic city.
Being in a cool city like Saveh must have been a blessing for him, since he was mostly in the deserts, tolerating hot weather. While Marco was in Saveh, he accidentally found a Zoroastrian temple, known as the "Temple of Fire Worshipers". Marco mentions in his book that Iranians always tried to keep the sacred fire on.
Story of Three Kings
They believed that a long time ago three kings came from Saveh, Aveh and Kashan to see a newly born prophet. These kings brought three souvenirs for the baby, gold, incense and Myra tree, to know whether the baby is a prophet, a king, or a wise man.
They believed if he picks gold, he is a king, if he picks the incense he is a prophet and if he chooses Myra, he is a wise man. First the youngest king went inside and saw that the baby was exactly like him, with the same shape and height.
The same thing happened to the other kings. They decided to go in together. When they walked in they just saw a 13 days old baby. They respected the baby and granted him all three souvenirs. Then he gave them a box and the kings moved back to get to their homes.
After a few days of riding they wondered what is in the box and they found a stone. The kings were surprised and couldn't understand what it meant.
They threw the stone to a well. Suddenly a fire came from the sky to the well. They were shocked of what they have seen and they felt sad for throwing away the stone.
They picked pieces of the fire to take it to their homes. All three kings built temples to keep the sacred fire in them. They vowed to keep the fire on.
in Tabriz
According to his plan, the last city he would visit was Tabriz. Marco called Tabriz (Touriz) as the district of large forts.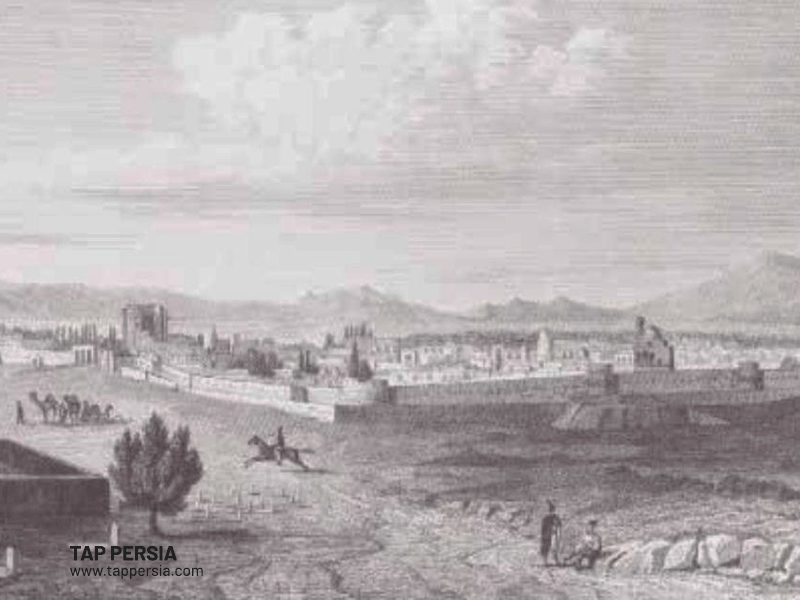 The city was in a wonderful position. Many goods have been imported from India, Baghdad, Mosul and Hormuz to Tabriz. This city was also the center of business and art. Marco believes that Tabriz has witnessed many historical events. Marco witnessed merchants of far away countries come to Tabriz to sell and buy goods.
This city was full of precious stones, spices, silk of Gilan and gold. Marco noticed Armenians, Nestorians, Jacobins, and Georgians in Tabriz. It is said that because of the geographic location of Tabriz, different people with different religions lived there. Tabriz have always welcomed all the people, no matter what religion they had.
His journey in Iran was about to end. When he wanted to leave Iran, he went down the Silk Road to get to China. This road was (and still is) an ancient network of trade routes that connects the East to the West.
In this journey Marco visited famous cities of Iran. He got acquainted with different cultures and religions in Iran in the 13th century. Marco's story has inspired countless adventurers to set-off and see the world. Later, many people tried to follow his footstep and see the beauties and wonders that Marco Polo describes in his book.
---
Recommended Tours